Alright this is my very first showoff of my 2006 MM RSX Type S
When i got the car in 2012 it only had 62,000 miles and was intended to just be a daily driver that i had a little fun with no crazy mods or anything. I had little hopes of doing a few things here and there but then the mod bug hit and it bit HARD!!
Current Setup
Engine:
JRSC with 3" pulley
T1R AIT
Hybrid Racing 74mm TB
Hybrid Racing fuel Rail
Hybrid Racing tucked fuel line
Merc Racing high flow inlet
Merc Racing tension system
Merc Racing aftercooler
Custom 3" Intake with vanjen connection
Private Label Race Header
DW 1000 injectors
Innovative 70A motor mounts
Greddy TI-C catback
2.5" vibrant res. and muff
Spaz tucked clutch line
Spaz tucked throttle cable
Walbro 255 fuel pump
Mtec Race shift springs
Competition Clutch 11.5 flywheel
Exedy 3 Puck thick Clutch
Tucked fuse box
Tucked Battery
Buddy Club radiator cap
Hondata Kpro
Hondata map sensor
Suspension/Brakes:
Buddy Club RSD with Fortune Auto top hats
Progress 24mm adjustable rear sway
Hotchkis endlinks
MR2 Electro-hydraulic power steering
Stoptech brake pads
Braided Lines
Rolled rear fenders
Pulled front fenders
Enkei RPF1 17X8 +45
New wheels coming!!
Tenzo R 17X7
Injen CAI
Exterior:
OEM A Spec Kit
Tint
OEM Fog lights
Rear wiper delete
*may be missing one or two things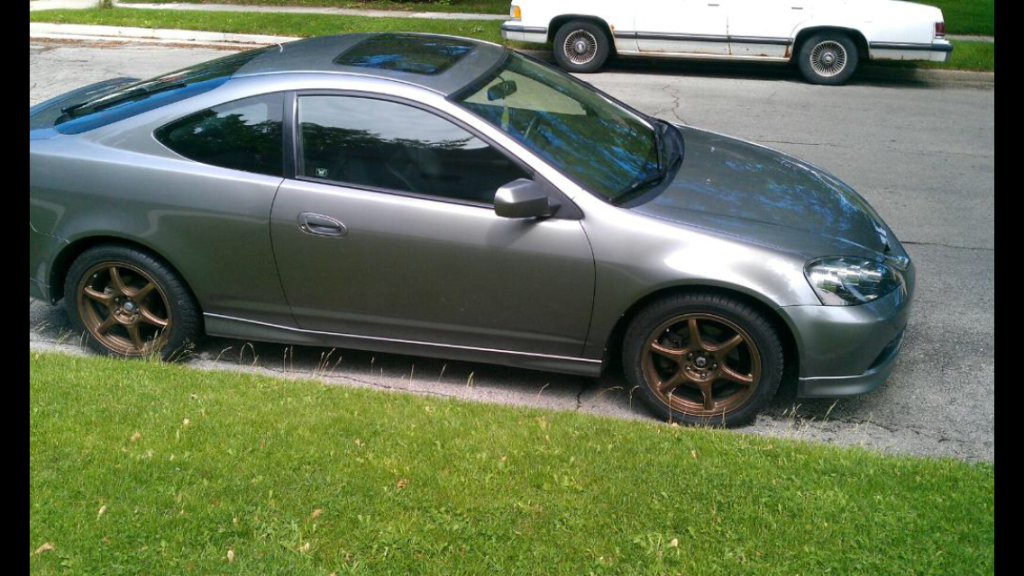 heres one of the earliest pictures I still have of the car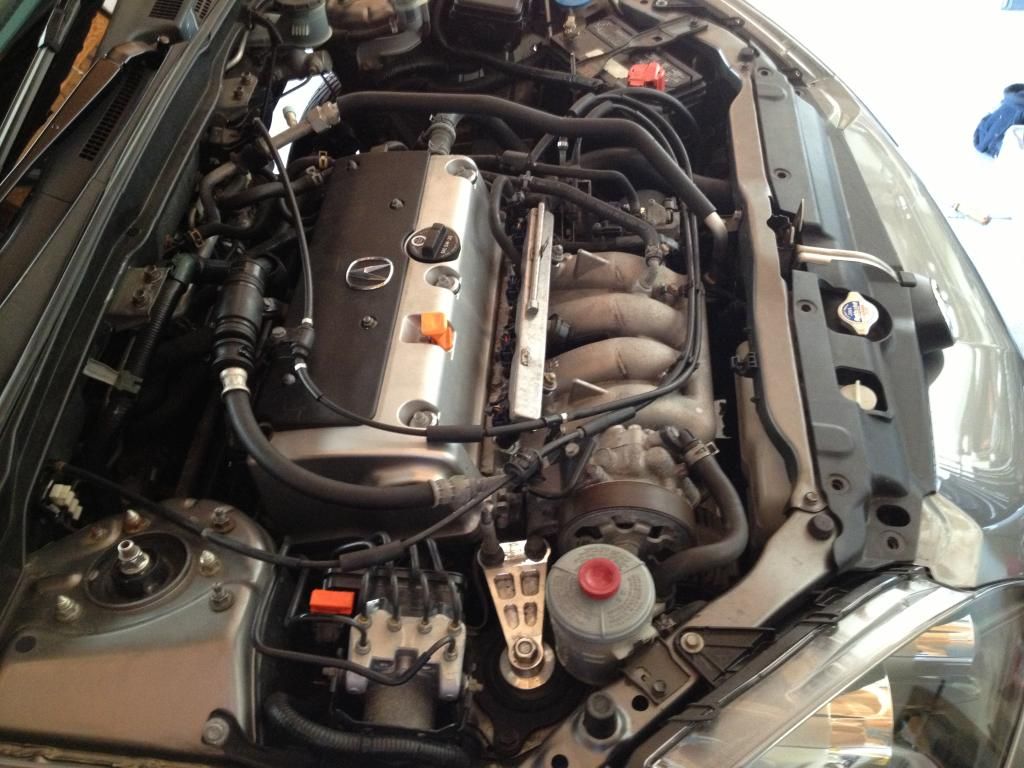 and the unmolested engine bay
After around a year into having my car and we were on our way to my first major car show with it in Charlotte NC for the Summer Import Alliance. All i had at the time was a race header, aspec front, yellow fogs, lowering springs and i painted the wheels a different color. Was a great time until about 2:00 am saturday night after hanging with some RSX guys when this happened :firemad: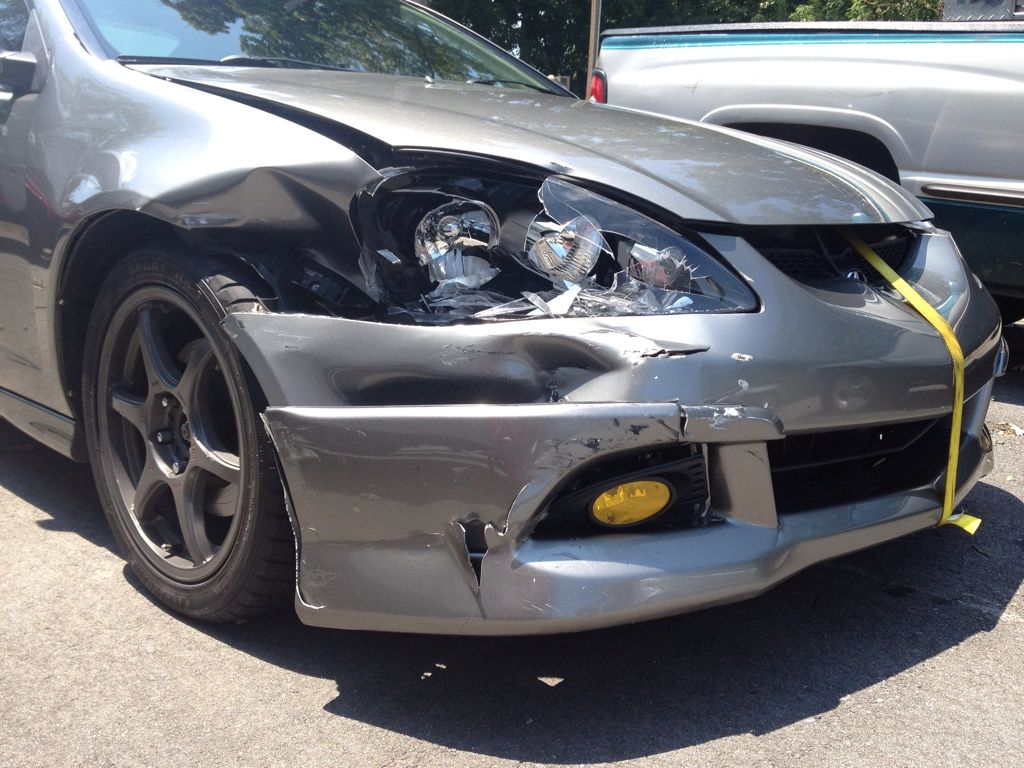 Drunk lady in a Navigator went down the wrong way on a one way street into the parking lot where we were about to head back to our hotel. She was like a damn heat seaking missile, and of course drove away but later was found. The shop that did the work did an great job and replaced everything with OEM parts. So after a month of the car getting fixed in NC i flew back out there and took the 16 hour drive back home.
After that whole disaster I came across a friend selling his JRSC kit and I just couldn't pass it up.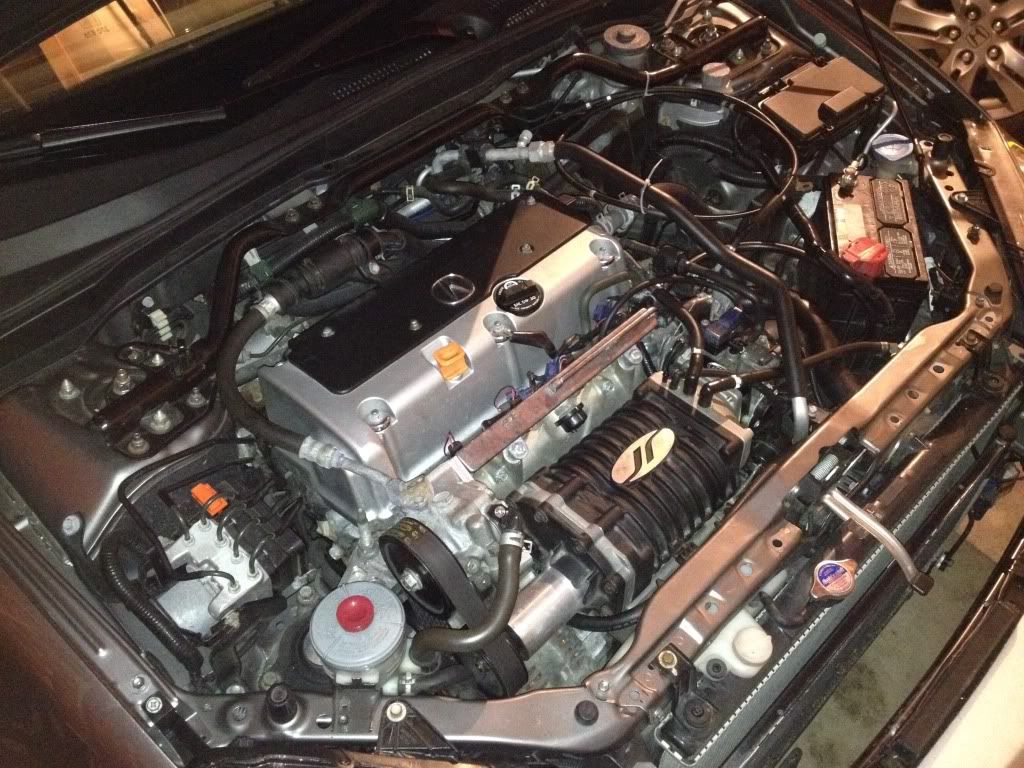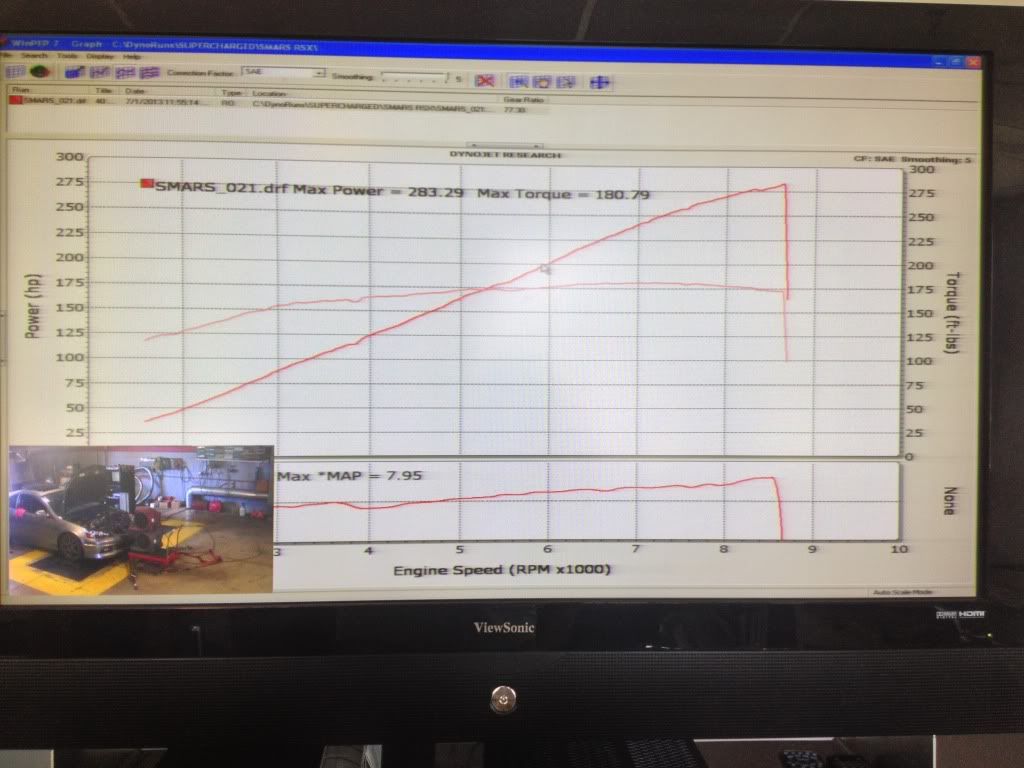 Ended up with 283 hp and 180 tq at around 8 psi
After that I wanted to make the engine bay and exterior look more respectable so I started to paint an tuck things where I could and install new wheels and a full aspec lower spoilers.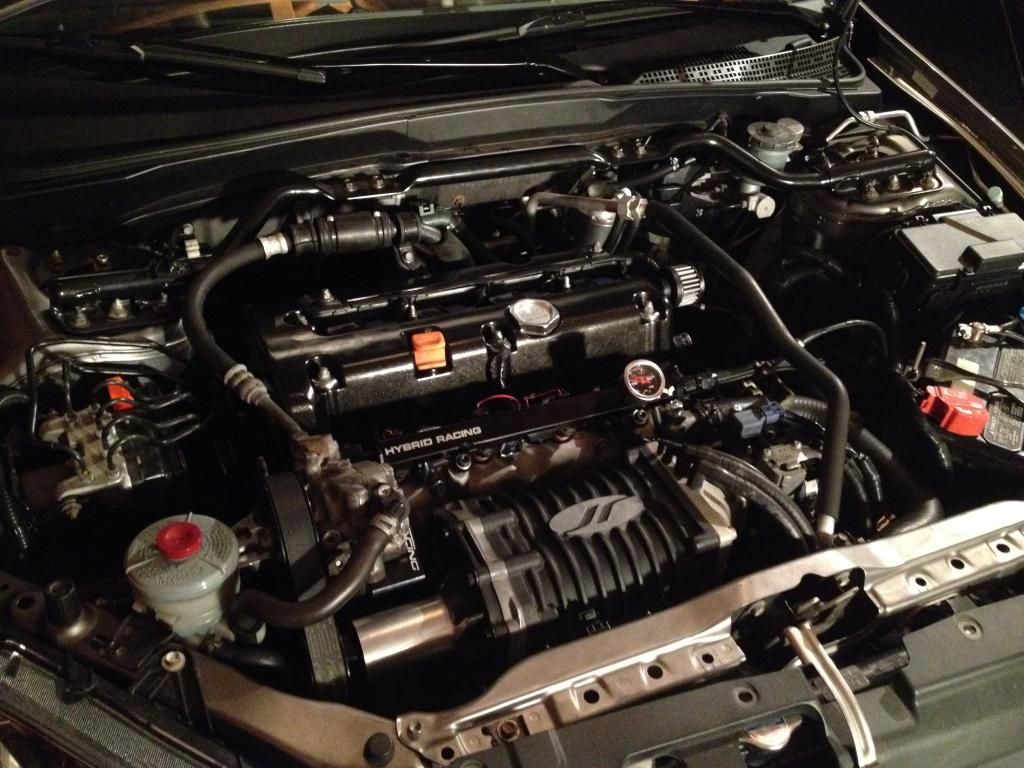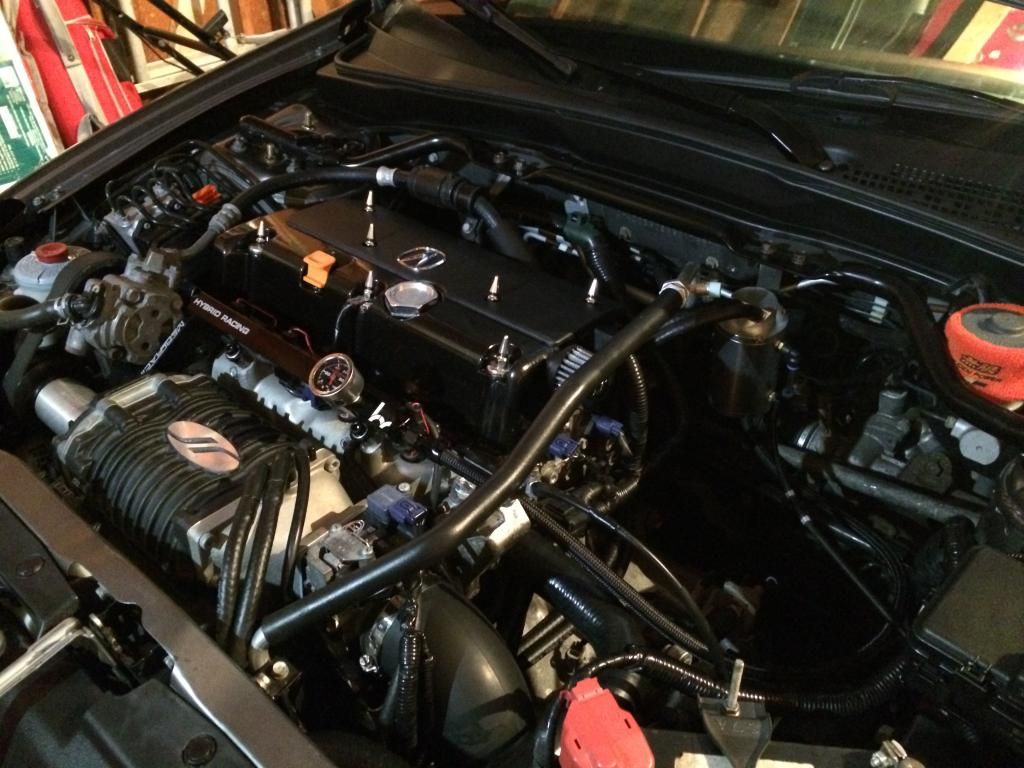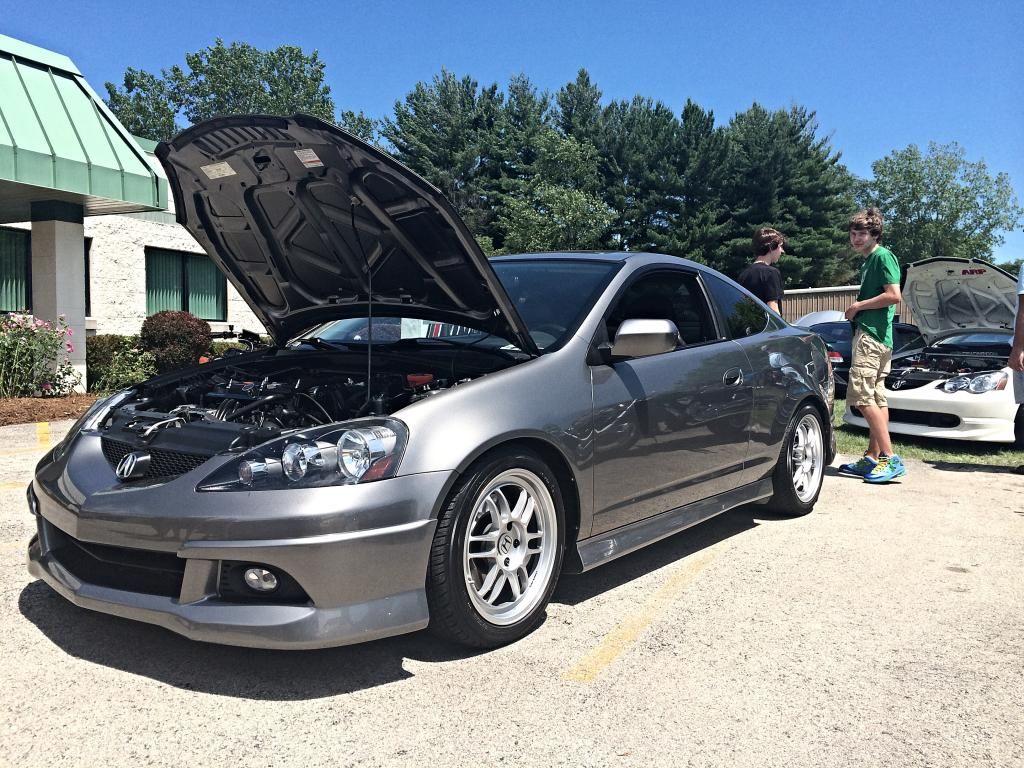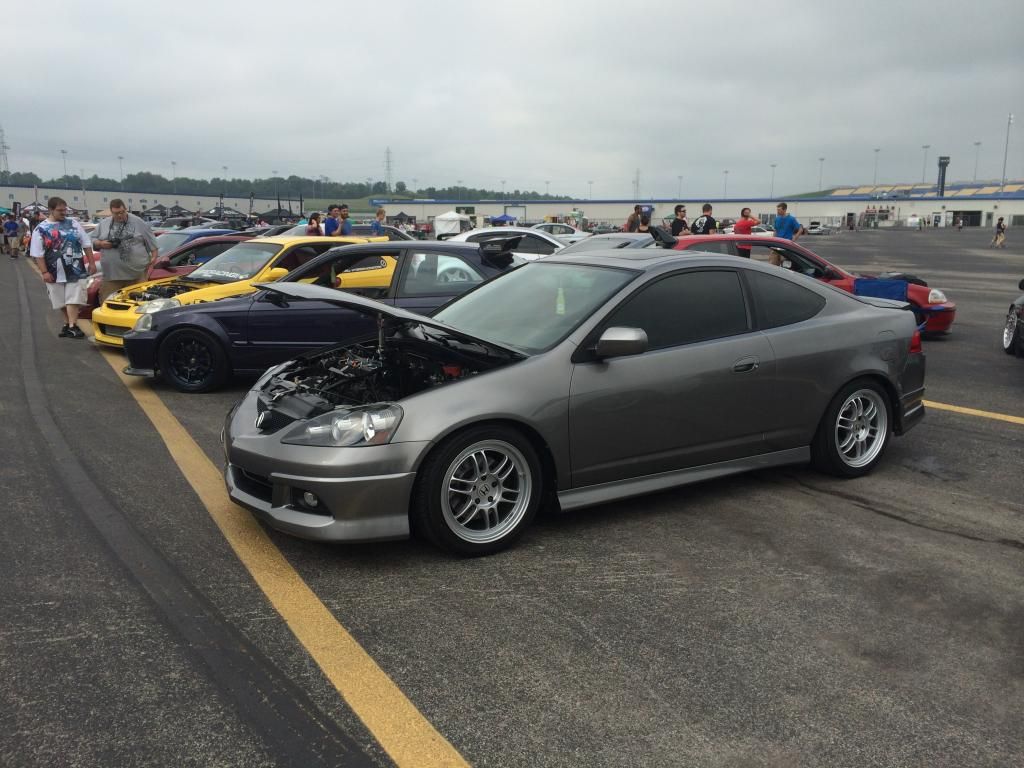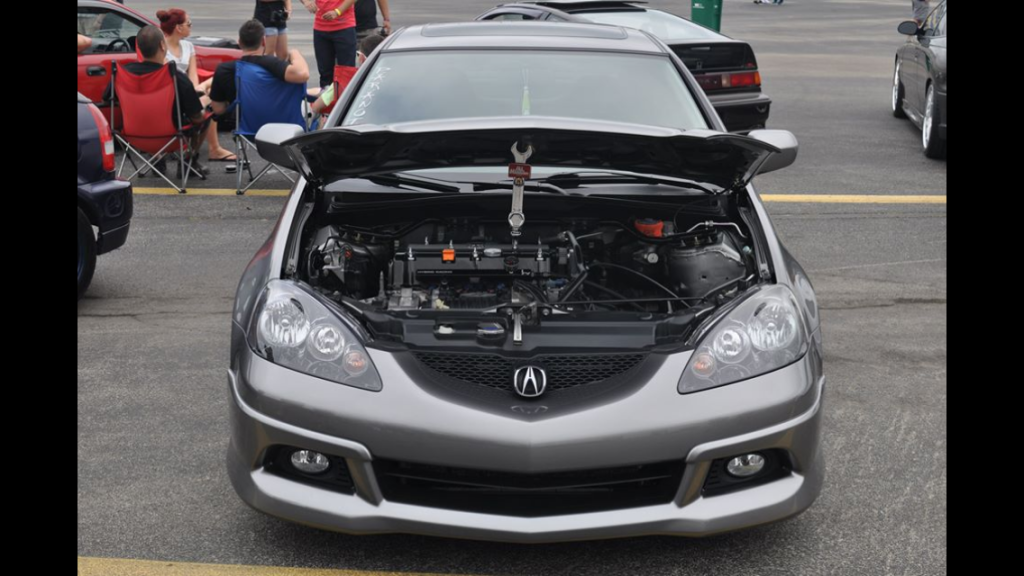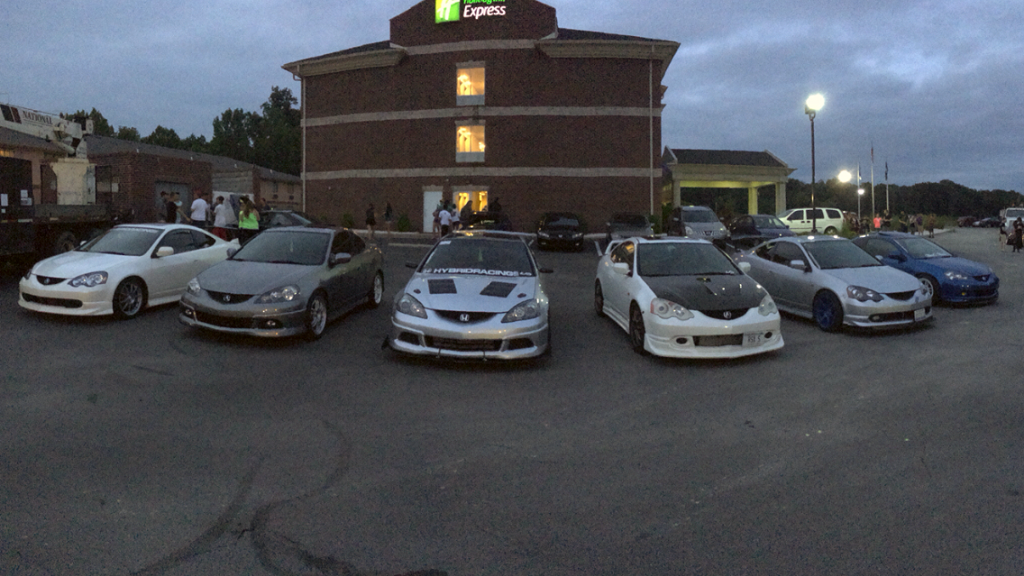 I loved the power and everything but everyone knows there's never enough, so i collected a nice pile of parts to put on this year and i finally got it all in there. very happy with the way it looks. More updates and better quality pictures to come in spring putting her away for the year :thumbsup: