Before I flood this thread with pictures, just know that all of them are from my iPhone and are huge. Here we go:
Mod List
Engine + Transmission:
AEM Adjustable Fuel Pressure Regulator
AEM Dryflow Air Filter
AEM Fuel Rail
Black Wrinkle Valve Cover
BuddyClub Titanium Oil Cap
Deatschwerks 265LPH Intank Fuel Pump
Drive Shaft Shop Level 2.9 500whp Axles
Earls -8AN Fuel Feed/ -6AN Return Lines and Fitting
Exedy Stage 2 Clutch
GReddy Turbo Kit
GReddy Intercooler Kit
GReddy 70mm Ti-C Cat-Back Exhaust
HKS SSQV Blow Off Valve
Hybrid Racing Radiator Hoses
K-Tuned Inline Fuel Filter
K-Tuned Fuel Pressure Gauge
Megan Racing Test Pipe
Password:JDM Carbon Fiber Spark Plug Cover
PowerRevRacing Battery Tie Down
PTuning Vacuum Block
R.C. Engineering 440cc Injectors(Deatschwerks 1000cc coming soon)
Short Throttle Cable (thanks to Type-Spaz; not shown in any pictures)
S2000 Spark Plugs (1 step colder)
Twist(CRSX) Angled CEL Eliminator/Defouler
Type-R Oil Dipstick
Walbro Inline 255LPH Fuel Pump
Electronics:
Alpine iDA-X100 Head Unit
GReddy E-manage (custom base map from Greddy)
GReddy Full Auto II Turbo Timer
GReddy Profec-b Spec II Boost Controller
GReddy Pressure Sensor
PIAA Yellow Parking Lights
Xenon Depot 10000k HID's
Interior:
Autovation Black Annodized Brushed Aluminum Heel Guard
Black Door Panels, Center Console, Steering Wheel, and Dash conversion (everything else in the car except the front seats is gone)
Fire Extinguisher
Skunk2 Weighted Shift Knob
Twist(CRSX) Black Suede Shift Boot w/ Red Stitching
Suspension:
Dc Sports Titanium Front Strut Bar
Megan Racing Track Coilovers
SPC Rear Camber Kit
Wheels & Tires:
215/45/ZR17 Nitto Motivo Tires
Optionselects Wheel Spacers 20mm-Front 27mm Rear
Stock 05-06 wheels
Exterior:
Acura Pinstripe
King Motorsports Aluminum License Plate Relocator
Rear Wiper Delete
Rolled Rear Fenders
Stickers and whatnot
My turbo build:
All the parts laid out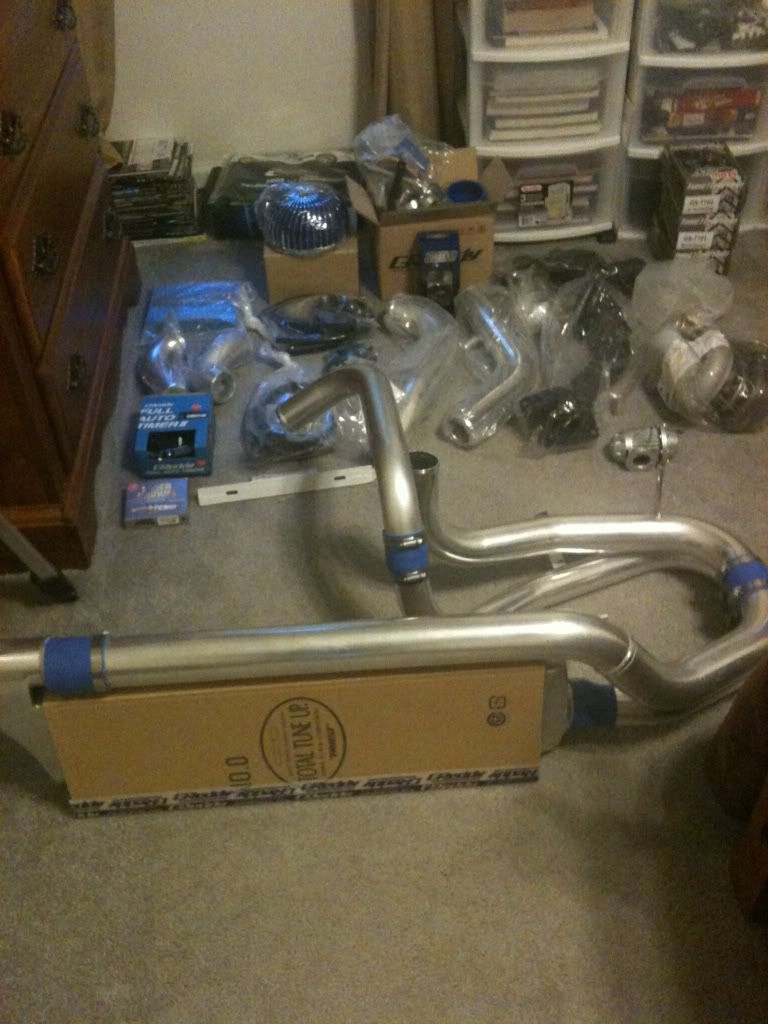 Sticking the intercooler on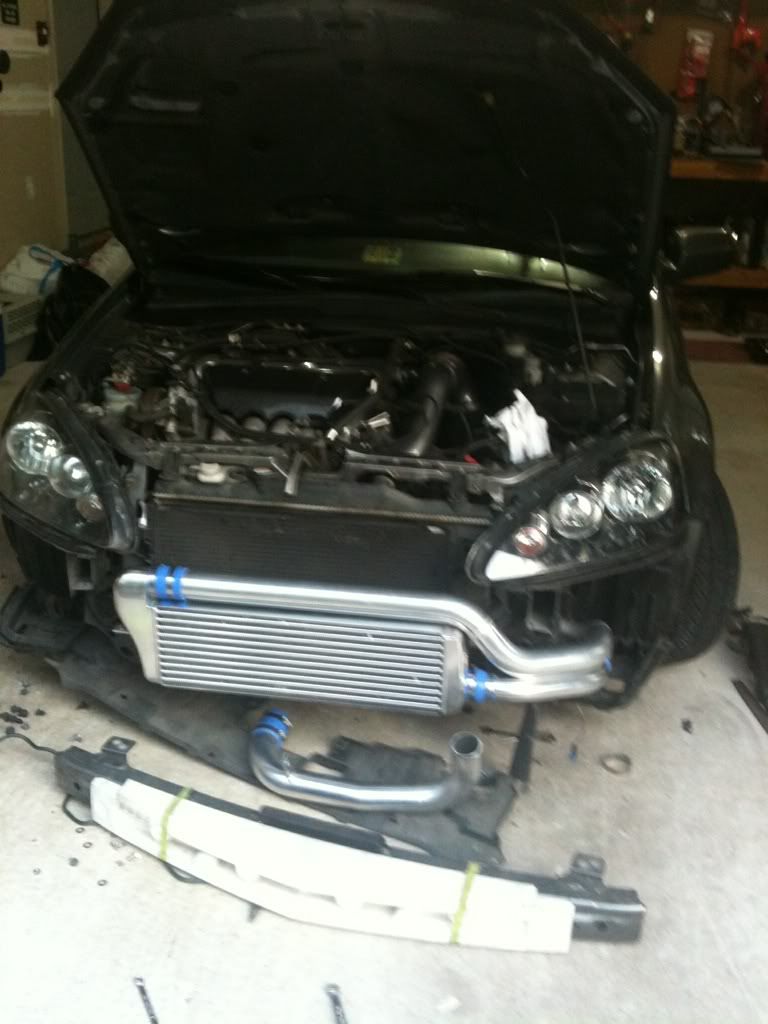 Mocking up the front bumper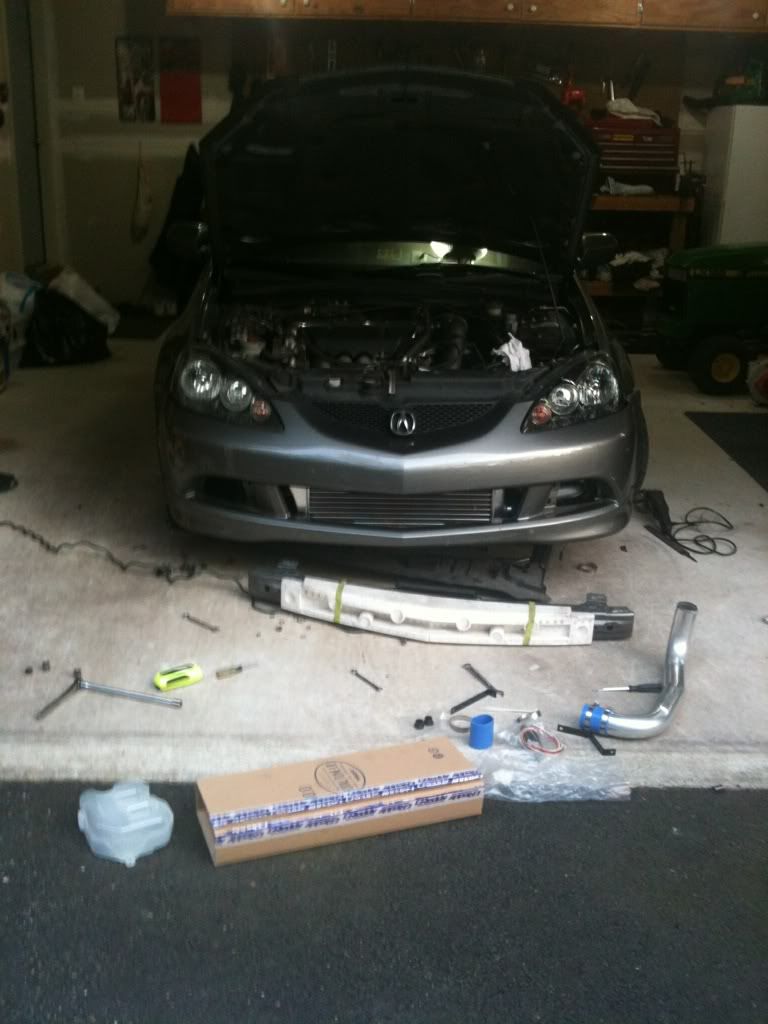 Turbo is in!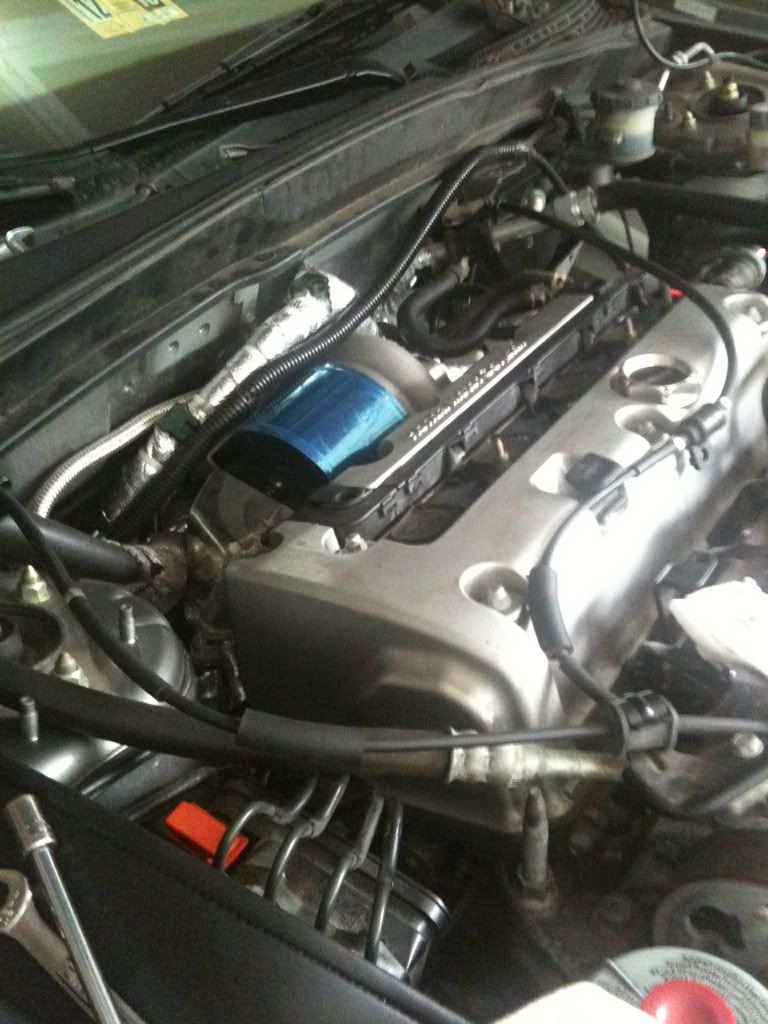 My BOV which is located under my battery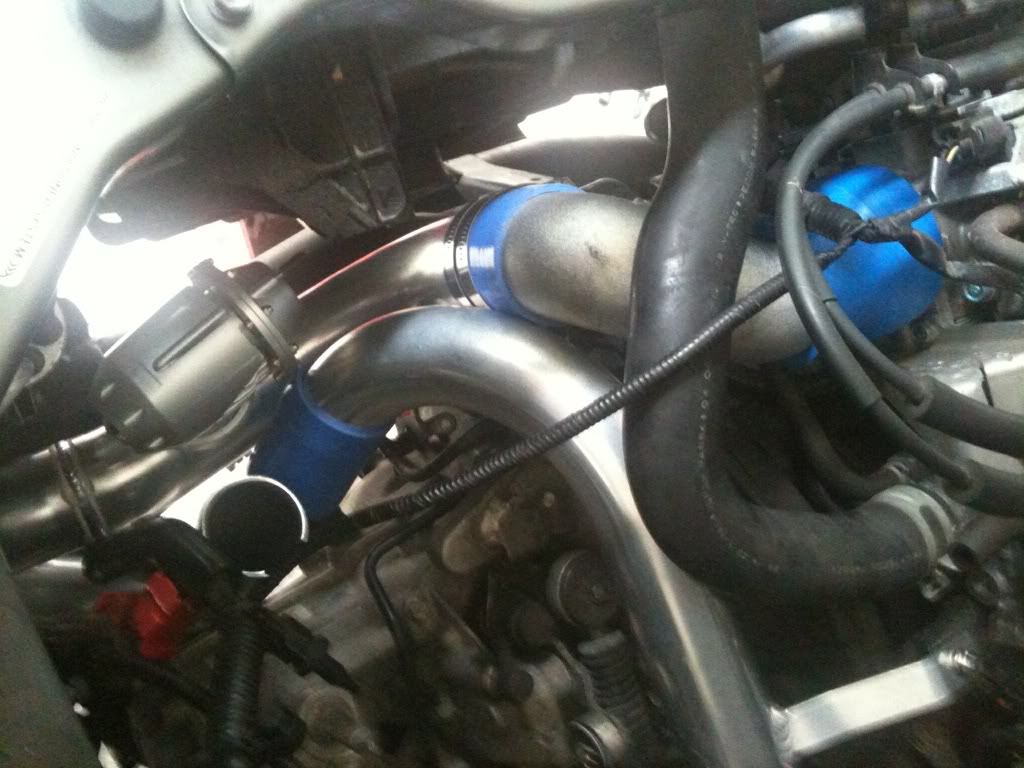 My dad slicing up that bumper. I just left the 2 bumper mount points on for some corner protection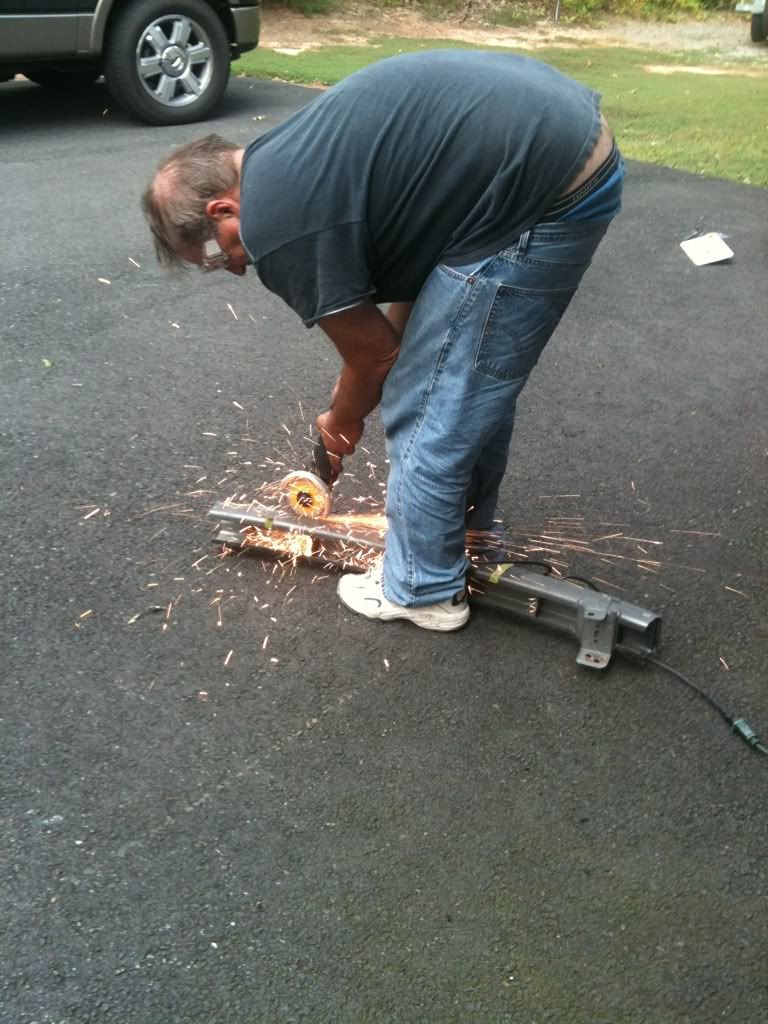 Finished product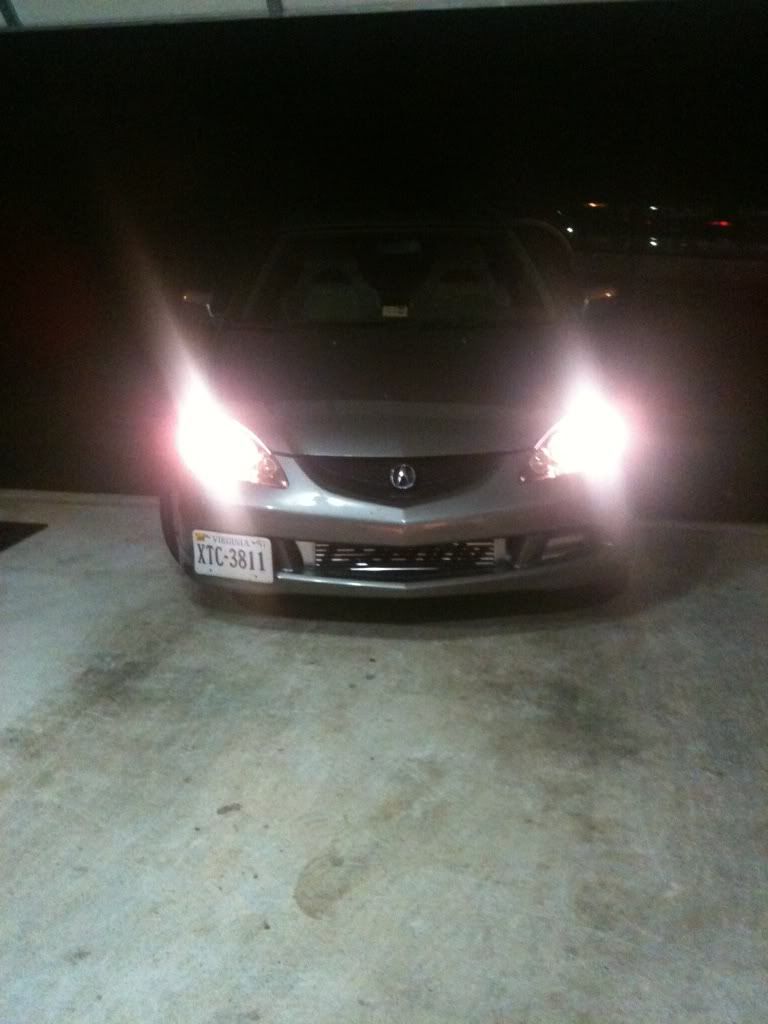 more coming