UPDATES: 1st Page updated with the current look, no more supercharger and most goodies are gone
Page 2:
First pics of Time Attacks
Page 3:
New parts to be installed (Stage II Upgrade +Boost Gauge)
Page 4:
Stage II Dyno sheets and pics from dyno day
Page 5:
Boost Gauge Installed!
Page 5:
"Photoshoot"
Page 6:
Sneak peak @new Recaro's
Page 7:
05/06 Rear Bumper & A-Spec Lip Pending Install
Page 7:
Driver Seat installed! New Steering Wheel and E-Brake pending install
Page 8:
Conversion complete! ITR tails installed
Page 9:
ITR Cams Purchased and then Sold, CF Hood purchased
Page 10:
Kenwood DNX5140 installed, couple interior shots, IPS Cams, EPS & Brembos!
Page 11:
Brembo's are IN! New Shift Knob, New Crank Pulley and a local meet
Page 12:
Pic's from Lake Pleasant Run
Page 13:
New Recaro's again, JDM ITR
Just thought I'd share. Some of you guys might remember how my car used to look... if not take a look at the pics in post 2
Had all the bells and whistles. Full 05/06 conversion with JDM tails, Comptech Supercharger, EPS, Volk Time Attacks, Recaro and Red-Stitched Wheel, Boot, E-brake, etc, Brembo BBK, tons of little crap that cost way too much that non-RSX enthusiasts would never even notice...
I dumped a ton of money and time into it. It's been my DD since July 2006. This car has been through hell and back. Went all out Authentic 02/04 Type-R exterior, then retro-projector headlights, had a set of black rota torque's. It's been though an accident, impound, hydrolock, a motor swap, tons of tickets, track days, street races in my dumber younger days, and lord knows what else.
Life happens so I decided to un-mod it and take it back to "stock". It's stock to me. Here's how it sits now. No supercharger. N/A k24a2 with 5.0 FD on stock exhaust and SRI. Rear Sway bar set up, Recaros, Volks, Brembo's, etc have all been sold along with all the Comptech and interior goodies. Took the spoiler off, put some 05/06 leathers in it and 05/06 base stockies because I couldn't locate any Type-S wheels and I hated my stockies.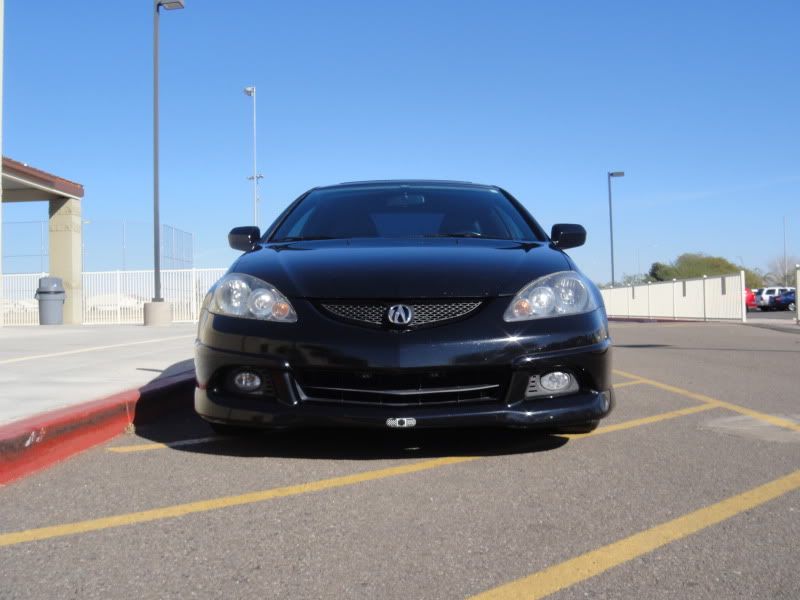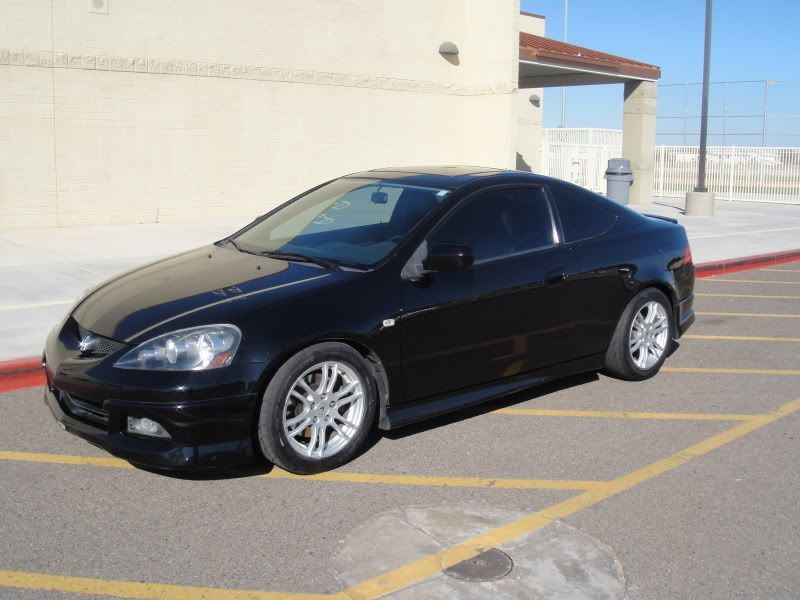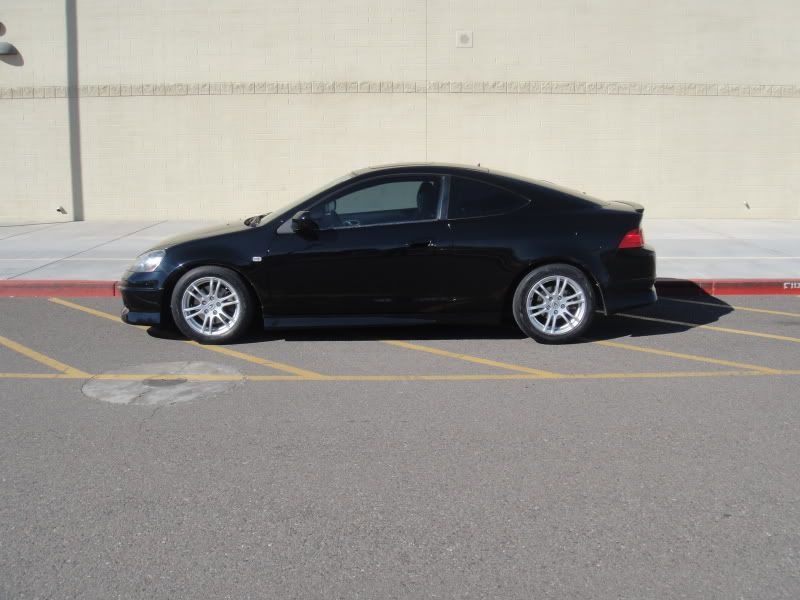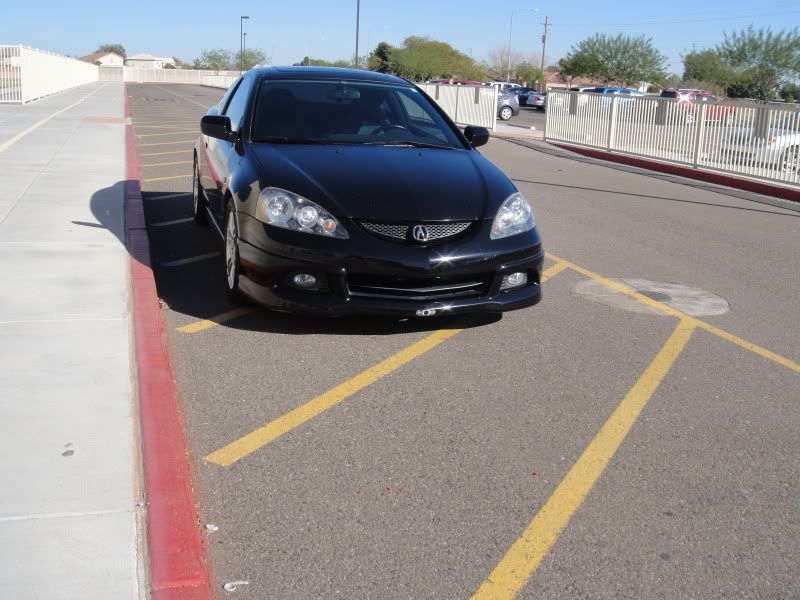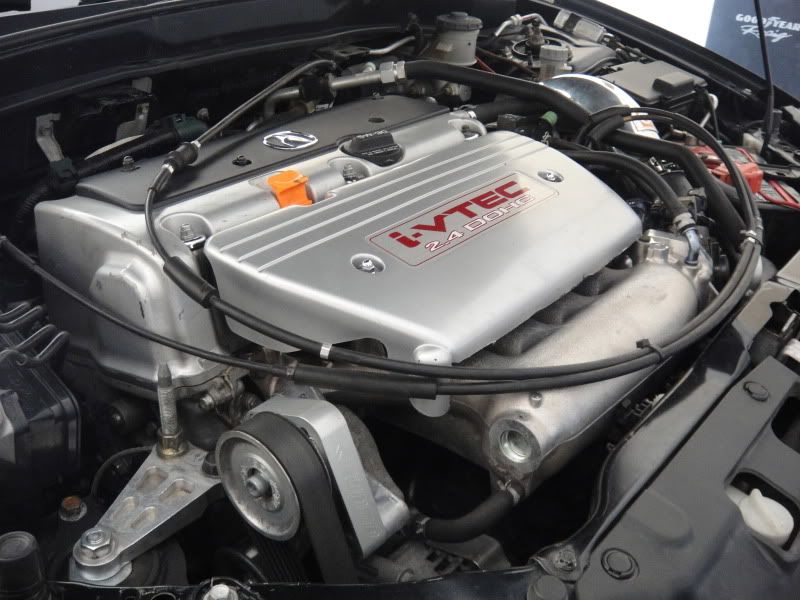 Current Mod List
2003 K24 Swapped NBP Acura RSX Type-S
Tuned @Xact Dyno: 225whp & 195wtq
Performance:
K24a2
Hondata K-Pro
EP3 Electronic Power Steering
Type-S VTC Gear
K-Tuned Powersteering Pulley
RBC Intake Manifold
Karcepts Throttlebody Adaptor
Hondata IMG
AEM V2
Comptech Race Header
Comptech Short Shifter
Innovative Motor Mount Kit w/Front Mount
Strutking Aluminum Shifter Bushings
Suspension, Wheels, and Tires:
05/06 Base 16" Rims
H&R 15mm Spacers w/Extended Studs
Tein S. Tech Springs
Ingalls Camber Kit
Exterior:
2nd Gen (05/06) Front & Rear End Conversion
A-Spec Full Lip Kit
A-Spec Mini Decklid
JDM Type-R Clear Sidemarkers
5000k 55w Lowbeam HID's
OEM Optional Clear Foglights
5000k 55w Foglight HID's
Interior:
05/06 Type-S Leather Seats
TWM Performance Spherical/Weighted/Countersunk Shift Knob
Strutking ITR Pedals
OEM Optional Titanium Trim Kit
OEM Optional Cargo Net
I.C.E.:
Kenwood DNX5140
Two 10" MTX Subs in Custom Boxes
MTX 1200w Amp