http://insidekami.com/2011/04/march-2011-ronin-sheik-hossain/
This is my first show off thread so im not soooo sure how this is gonna go
More Current up to Date Pics on Page 8
2002 Acura RSX(Was a SSM Base model)
Paint:
Lexus Starfire Pearl White
Motor:
06 K24A2
Injen CAI(Powerder Coated Red)
Skunk2 70mm TB
Skunk2 Intake Manifold(Port matched)
Skunk2 Fuel Rail
RDX 410cc Injectors
Street Port n Polish
50 Degree VTC Gear
Stage 2 Brian Crower Cams
BC Intake and Exhaust Valves
BC Springs and Titanium Retainers
Kid Racing Race Header 70mm collector
Greddy Ti-C Catback 70mm
Tranny:
Rebuilt 2002 Tranny
TSX 6th Gear
4.3 Final Drive
Quiafe LSD
Hybrid Racing Shifter Bushings
Interior:
JDM Recaro Seats Black with Red Stitching
Nardi 330mm Black Suede with Red Stitching
JDM Shift Boot with Red Stitching
JDM Pedals and Dead Rest
Revo Short Shifter
Skunk2 Shift Knob
Recaro Suede Roof Liner
Recaro Suede Door Inserts
Custom Single DIN Triple Gauge Console
NRG Quick Release
NRG 4 Point Harness and Harness Bar
Suspesion, Brakes and Wheels AKA Foot Work
Tein SS-P with Pillow Ball Mounts
Rear Maxed out
Front still has about an inch of drop left
J's Racing C Pillar
Cusco Rear Floor Strut Bar(Powder Coated Bar Black, Ends Red)
JDM LCA's
JDM Type R Front Sway Bar
JDM Type R Brembo Brake Kit
4 Piston Up front
2 Piston In the rear
Equipped with Hawk Ceramic Pads(little to no dust under heavy braking)
Custom Stage 1 Gator Axles for the Brembo Kit Fitment with JDM LCA's
Volk Genesis CE28N's 17x9.5 +28mm all around
with the JDM Brembo Conversion add +15mm all around
So in reality the Wheel Specs are 17x9.5 +13
This is what i started out on 5 years ago. Base 5 Speed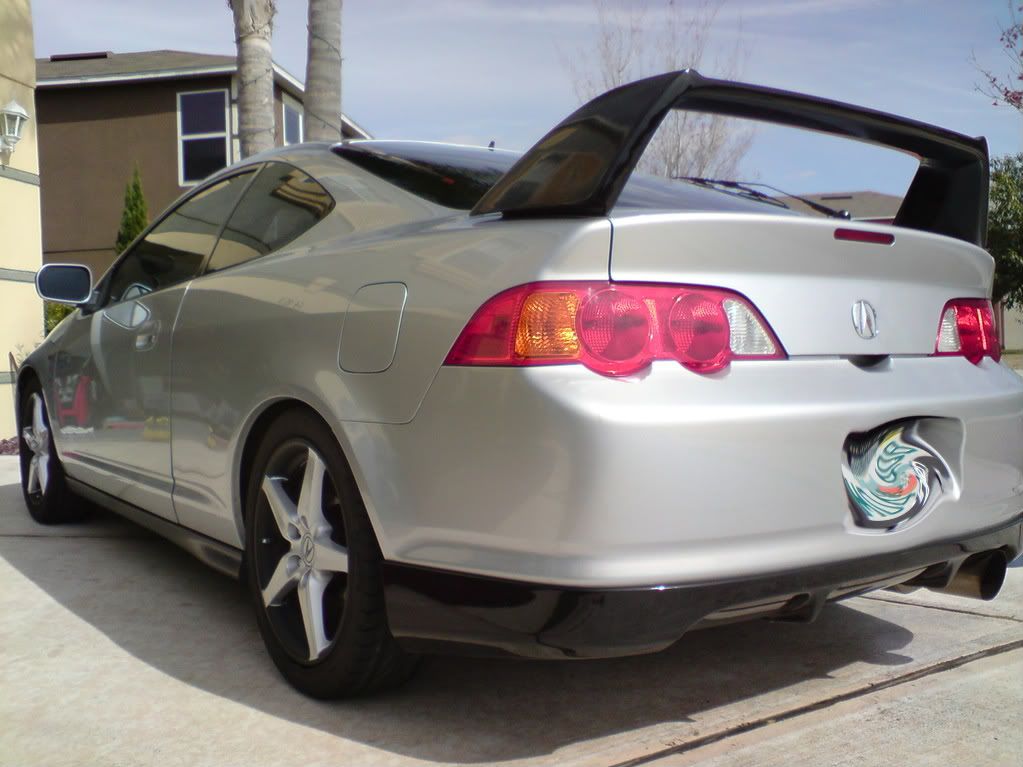 then it looked like this 1 year ago :thumbsdow i no
Then it started to get just a lil bit better after the 5spd motor took a poop and i swapped in a K24A2 with the same 5 spd tranny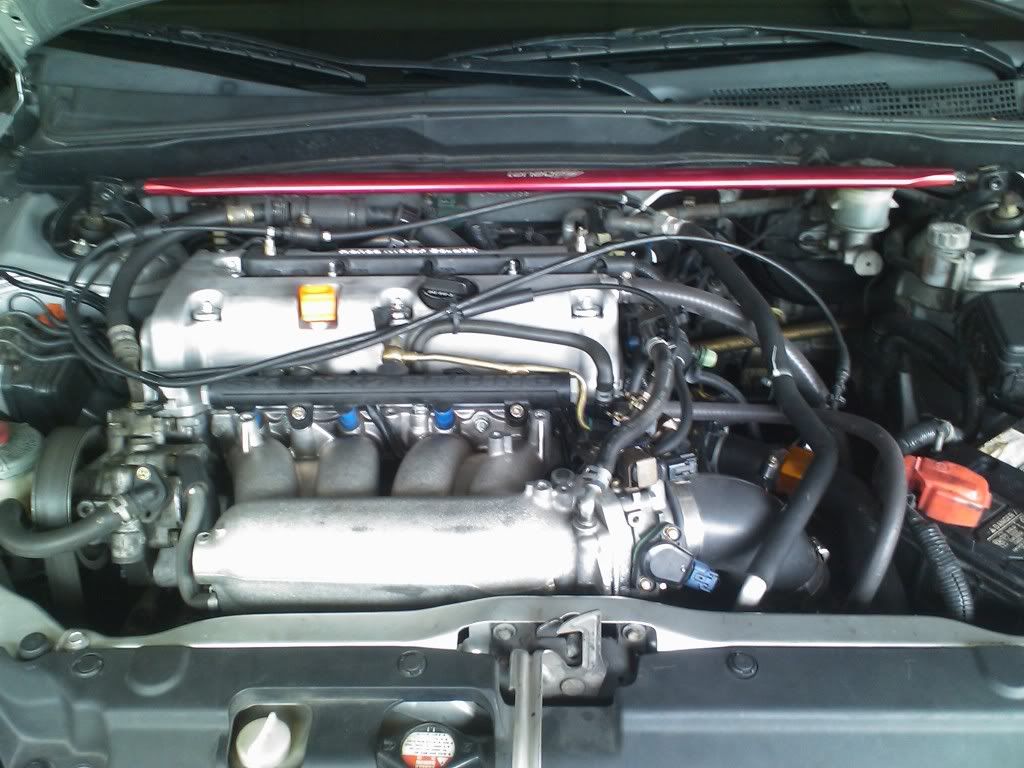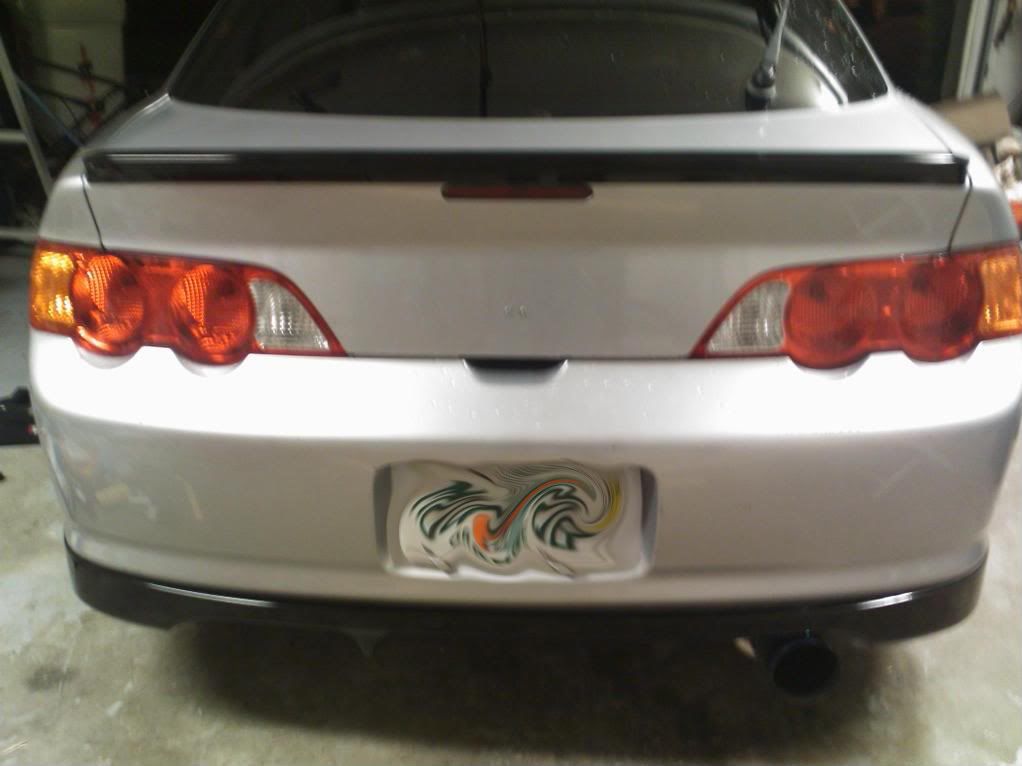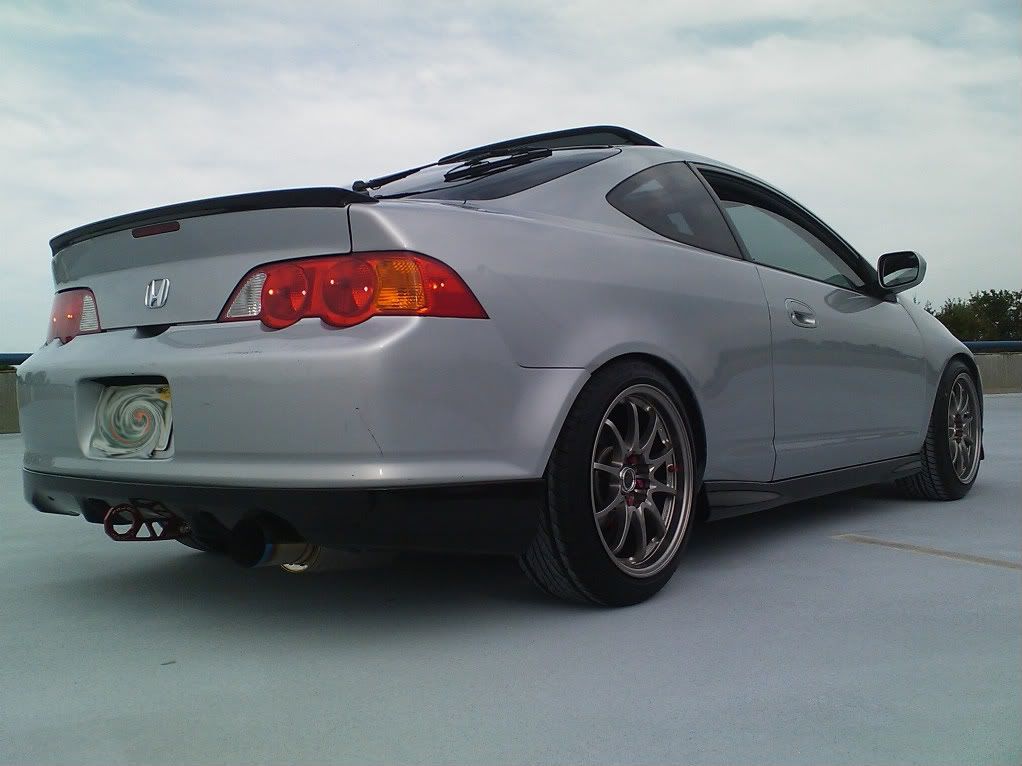 Still looked like shit :shakehead
It was gettin somewhat better when the worst thing possible happened....
STOLEN
from my driveway :thumbsdow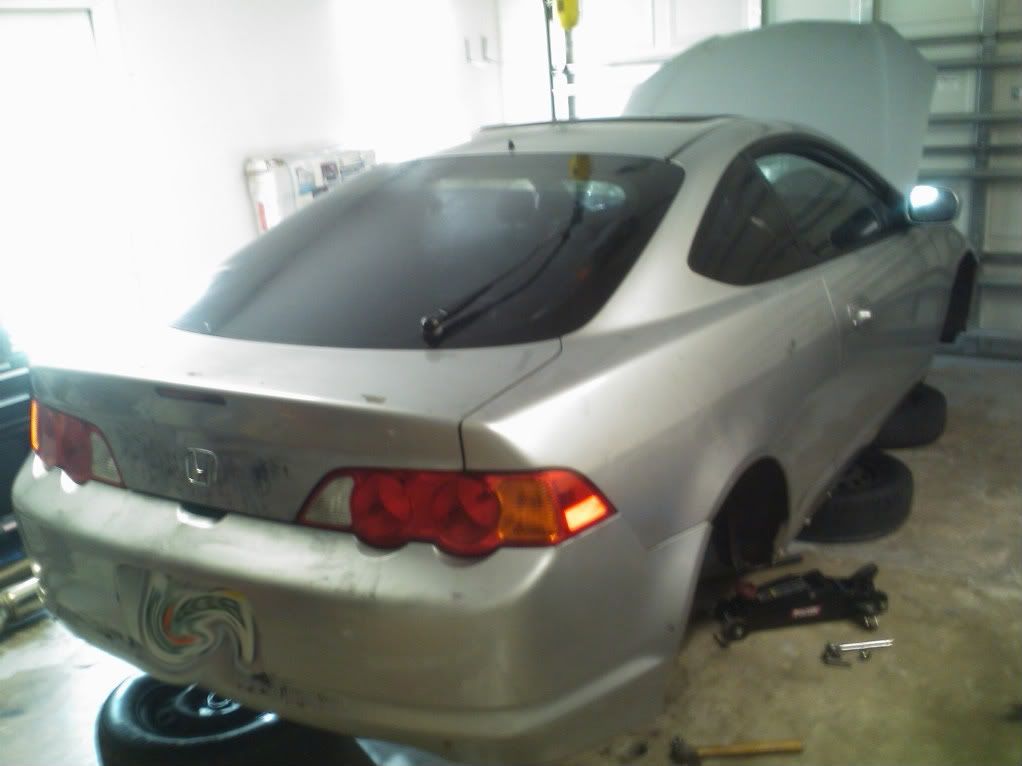 Time to start from the begging again
@ the Body Shop after it being stolen and stripped to nothing. Gettin official mugen front n sides test fitted along with the 05/06 Headlight Conversion.
Here is it is the shop getting everything thrown back together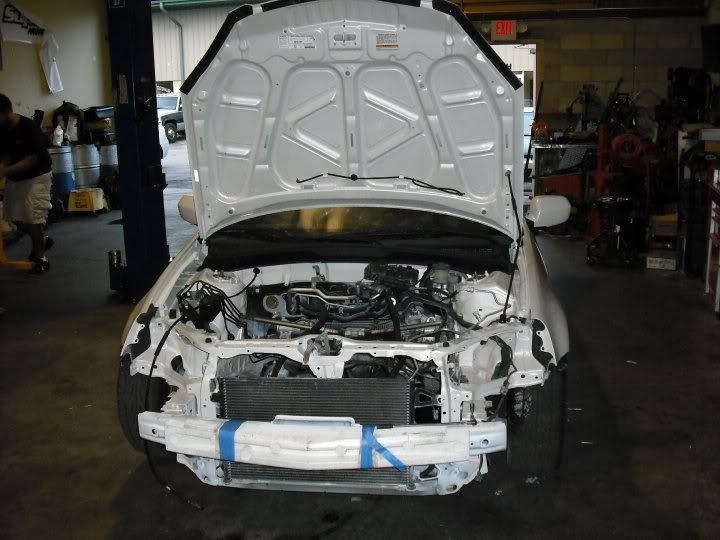 Ready for a Power House again :giggity: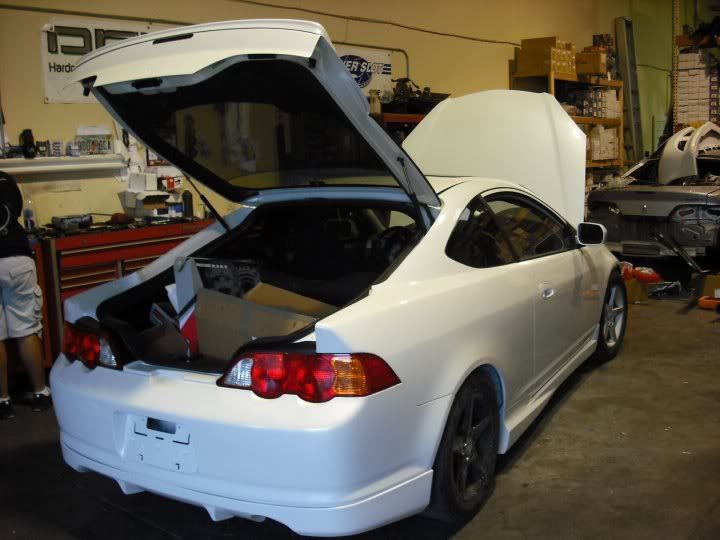 Interior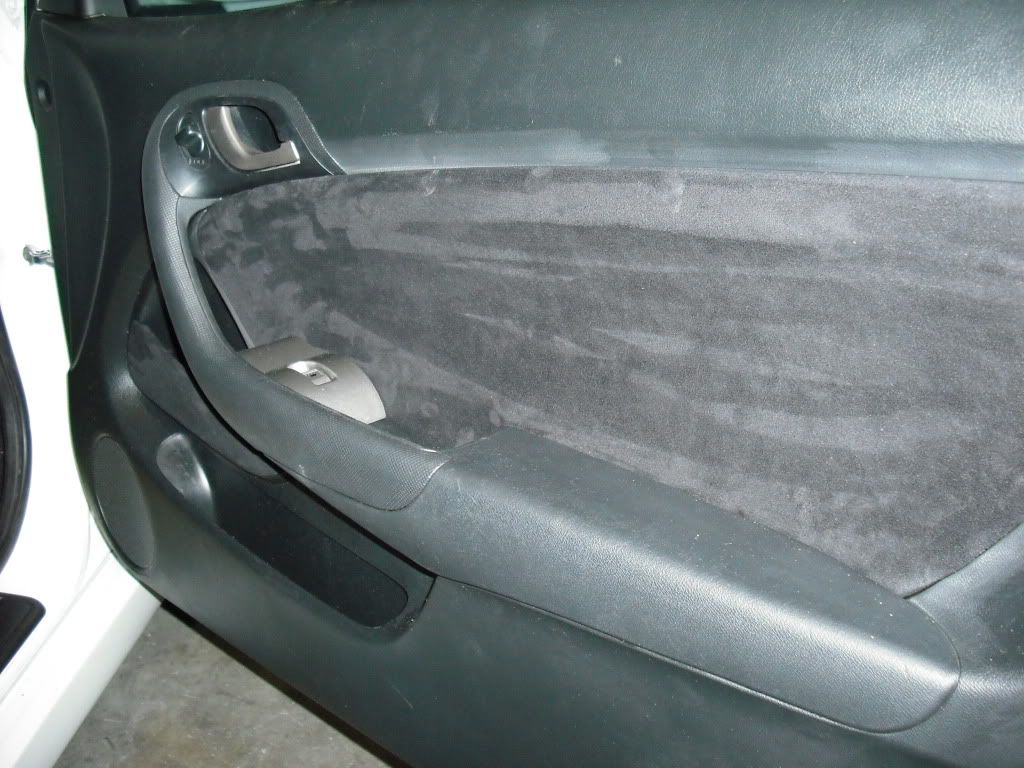 New Wider Wheels