sup guy's.... I'm new to this forum... i have my build up on other forums and i just wanted to share with guys my set up... i will be competing this season in the pro am/all motor street class. i did well last year i made the top 8 to qualify for IDRC but broke down in semi finals but i'm doing a couple more things to ensure i do better this year... i'm putting it down for Team 1320 of San Diego Ca.
well after only having my k20/k24for a few months... i decided to go bigger for this season... this is my old set up i ran in 06' season... i'm working on it hopefully have it ready for BOTI in July.
here is a list of everything i can think of that's done to the car....
Motor/Exterior/Interior/Wheels: in no particular order
UPDATED: 5/25/07
K24a4 accord block
Custom cp pistons 14:5:1 -UPDATED 5/24/07: 15:1 cp pistons
88mm bore -UPDATED 5/24/07:AEBS sleeved 89mm bore
Crower maxi lite rods -UPDATED 5/24/07: on order custom maxi lite Brian Crower rods part of stroker kit
New rings, bearings and HG -UPDATED 5/24/07: Brian crower will supply with my new BC stroker kit
04 type s oil pump conversion
stock k24 stock crank -UPDATED 5/24/07: custom 102mm Brian Crower crank shaft
K20a2 rsx type s head -UPDATED 5/24/07: boport custom head work (new sponsor)
Crower valve springs and retainers
Crower stage 3 cams
AEBS High Performance Head Stud kit
04' rsx type s 6 speed tranny -UPDATED 5/24/07: Qauife lsd picking it up 5/25/07 From Camp 1320
Rbc intake manifold -UPDATED 5/24/07: TWM 54mm CF stacks itb's
Hondata intake gasket
Karcept tb adaptor -UPDATED 5/24/07: No longer needed
70mm bdl tb -UPDATED 5/24/07: No longer needed
AEM K-Series Swap Intake for Civic EG -UPDATED 5/24/07: No longer needed
550cc rc injectors
Golden eagle fuel rail -UPDATED 5/24/07: No longer needed using TWM rail
Aem feul pressure regulator -UPDATED 5/24/07: No longer needed using TWM Regulator
Hondata kpro with dell lap top
Hybrid-Racing wire Conversion Harness
Fluidyne radiator
NRG-CELL Slim Racing Battery
Gsr brake booster
Gsr front and rear suspension
Karcepts Shifter Mounting Kit
Karcept radiator and reservoir relocate brackets
R crew header
3" exhaust with a 3" apexi n1 muffler
Electric cut out so i can run open header at the push of a button
R crew axels
Hasport mounts 88a
Cf hood
Cf mugen style lip
Cf rear spoon wing
Cf spoon mirrors
Cf spark plug cover
Cf rear trunk -UPDATED 5/24/07: on order
Cf velocity stacks
Jdm K20A Type R black dip stick
Jdm K20A Type R valve cover
Jdm K20a Type R (DC5) 6 speed shift knob
Jdm sun visors
Jdm coin pocket
Jdm amber cluster
Jdm amber clock
Jdm stereo block off -UPDATED 5/24/07
Jdm antenna block off -UPDATED 5/24/07
Jdm center console
Jdm front head lights
Jdm corners
Jdm Stanley yellow fog lights with harness and switch
Jdm rear tail lights all four
Usdm mud guards
Usdm arm rest
Auto Power 4 point roll cage
EDT racing Racing K-Series Swap Traction Bars
with Radiator Mounts-UPDATED 5/24/07:
Weapon R x rear upper strut bar
Em rear x pillar bars
Jic 16 way adjustable suspension
ASR sub-frame brace -UPDATED 5/24/07: on order
Omni lower control arms -UPDATED 5/24/07: on order
Si front and rear sway bars
Nology ground wires
Golden eagle bumper diffuser
EDT Block off plate for the stock water pump
Meziere Electric Water Pump
Meziere Fittings For Plate
Alternator bracket & radius arm for alternator mounting
Belt for Alternator
Blox extended studs
Skunk2 aluminum/magnesium lug nuts
15x8 old school gold, AXIS OG Original Goods
Bfg drag radials 205/15/50 in the front
Falken azeins195/15/50 in the rear
Special thanks to:
Bo- Boport race heads :thumbup:
Scott- B-series/compression kings :thumbup:
Loi- Sport car motion :thumbup:
Richard- Speed Shop on line :thumbup:
John- EDT racing :thumbup:
Tom- Camp 1320 :thumbup:
Brian- Brian Crower Inc :thumbup:
here are some pics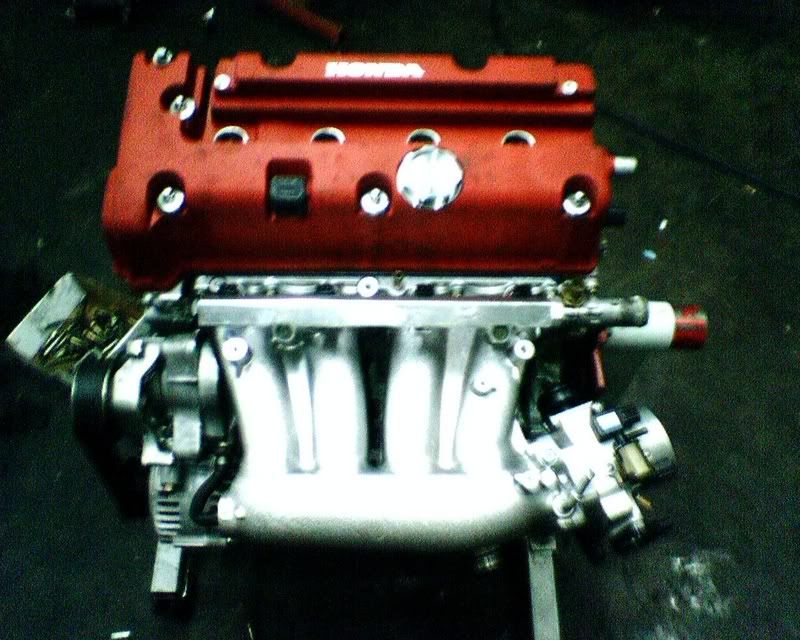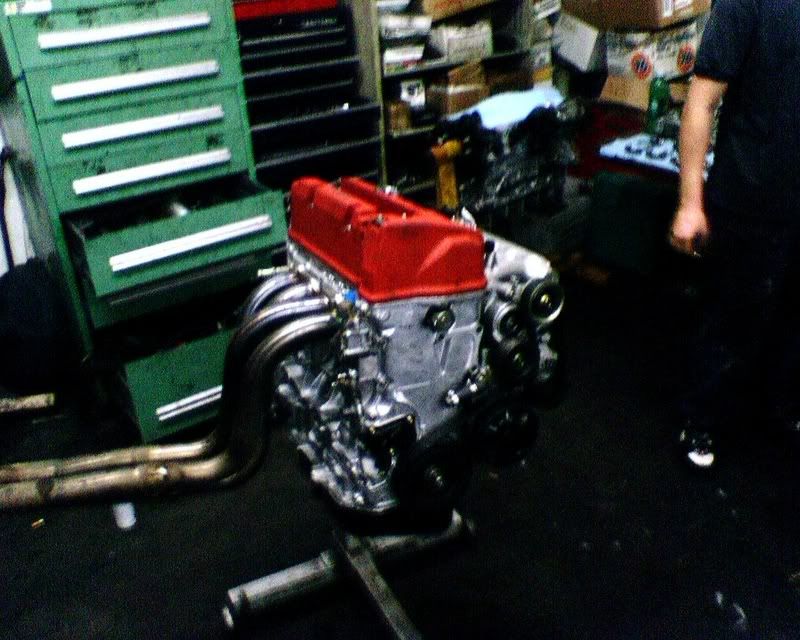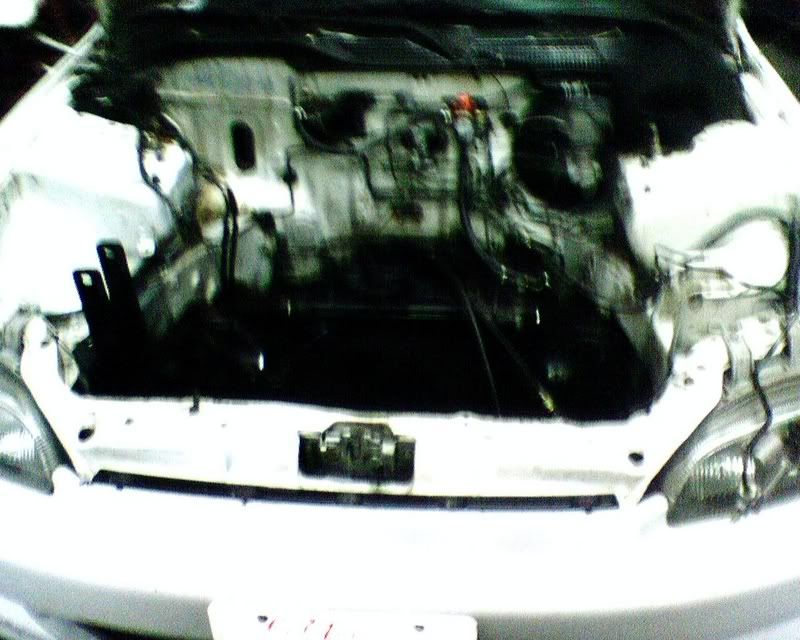 i will continue to post pics and update you guys as i do more to the car...
this year i am going to be running a Brian crower custom stroker kit, with custom 15:1 compression, aebs sleeves, bo-port custom head, 54mm twm itb's, Quaife lsd, and a few other goodies... like traction bars/h brace/twin disk clutch kit