Finally a picture trail of my car. Imo my car has been well documented picture wise since i bought it back in October 2, 2005. so here i go.
Pictures all through this thread
Important Updates. most recent updates will be in the thread title
post#36 dyno vid/results
post #45 most recent pictures
post #85finally got kpro.lol
post#98 3rd Annual Summer Meet in Socal.
post #103&106 L.A Comes to SD
post#114 dumbass kid hits my car!!!
post#133 rim cracked, so borrowing a new set of rims+installed rsd's
post#168 painted the rims and my friend nick did a quick test photoshoot
page#8pictures of recent palomar meet and pics of my car in action
post#200 collection of all my videos
post#203 last pictures w/ my TA style buddyclub replicas
post#233&234 pictures of my new setup.17x9 +22/+38 blitz w/ 245/40/17's!!!!
Mod List*forever growing*
Engine:
-Injen Cai
-RBC
-Buddyclub Raceheader
-Apex'i GT-Spec
-ESMM
-Apex'i Voltage Stabilizer w/ DIY Grounding wires made by my dad.
Suspension:
-Buddyclub Rsd
-0857 Inverted Tie Rods
-Mugen RP Front Strut Bar
-Mugen RP Mid Bar
-Megan C-Pillat Bar
-24mm Adjustable Progress Rear Sway/Tie Bar
-Comptech Tie Bar
-Blitz 01 17x9 +22 Front +38 Rear
-245/40/17 Michelin PS2 Front/Dunlop Direzza 101 Rear
Interior:
-JDM dc5-R Recaro
-JDM dc5-R Shiftboot
-JDM dc5-R Recaro Door Inserts
-JDM dc5 Coin Holder
-330mm Personal Grinta Leather Steering Wheel
-Spec-D Quick Release
-Spec-D Short Hub
-Skunk2 Knob
-Sparco Grip Pedals
Exterior:
-JDM Front/Rear Type-S Badge
-JDM Door Visors
-First Molding Rear Diffuser
-Fog Lights W/ Lamin-X 2000k HID
-TSX Retrofits w/ 2500k Nokya Highbeams
-Rewired 02-04 style Tailights
-Mugen Replica Front Lip
Others:
-JDM dc5-R ValveCover
-Password JDM Kevlar SparkPlug Cover
-Password JDM Hood Dampners
-Mugen Reservoir
-BuddyClub Radiator Cap
-BuddyClub Radiator Switch
-BuddyClub 5spd Shortshifter*yes it works for 6spd also.*
Future plans:
-CTSC
-SSR SC RH
-ChargeSpeed Front and Sides
+more!!!
Heres The Pics:
my car NOW
currently sponsored by Flawless Rides
BEFORE
My First "Photoshoot"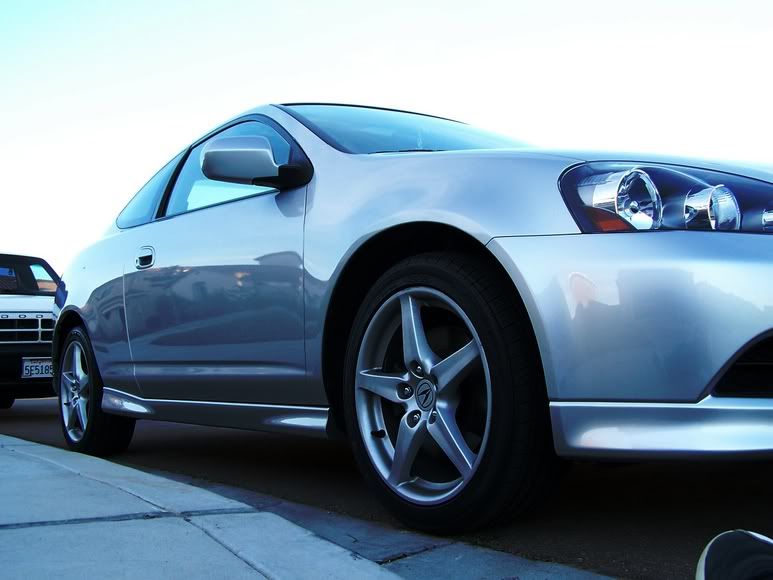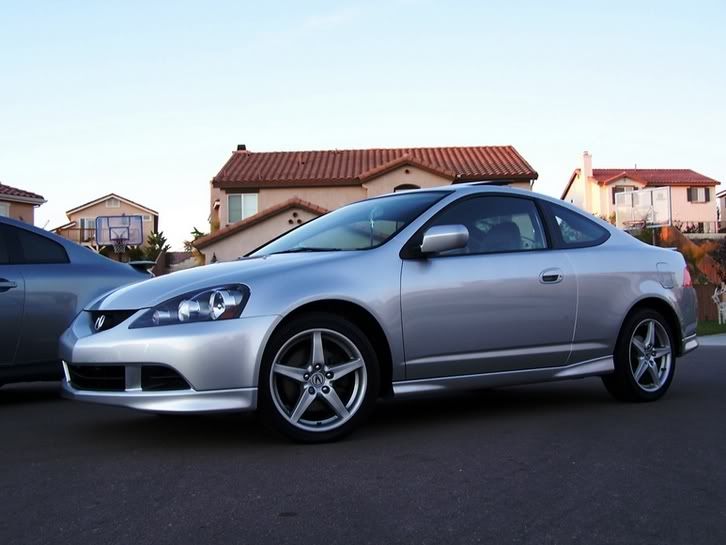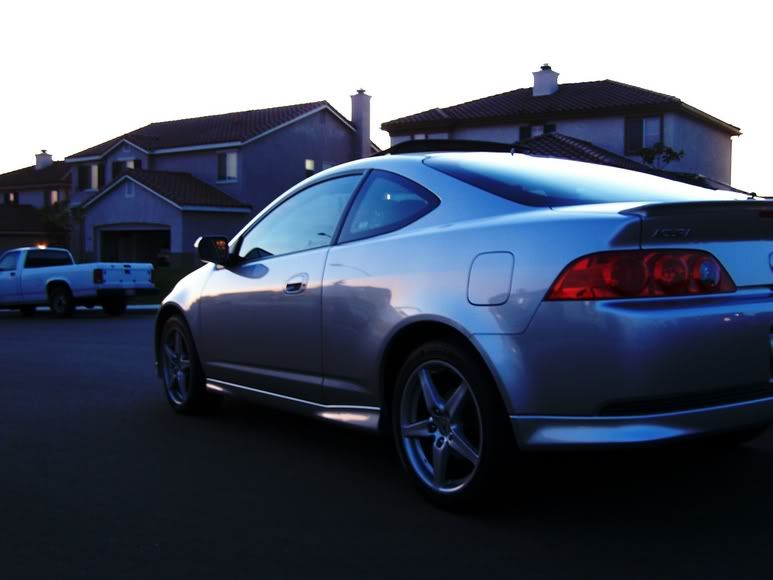 Then I Got Tint For Awhile. 22% Front and Back w/ 5% Eyebrow