·
Dont Push That Button....
Alright, i bought this about a month ago from LarueTactical. Dont really know why im selling it. lol. It is a BADASS Scope, it has been mounted on the AR-15 for about a month, only been fired with twice.
I paid $1042 with Larue QD rail Mount, and i am willing to sell for $950 WITH the QD Rail mount.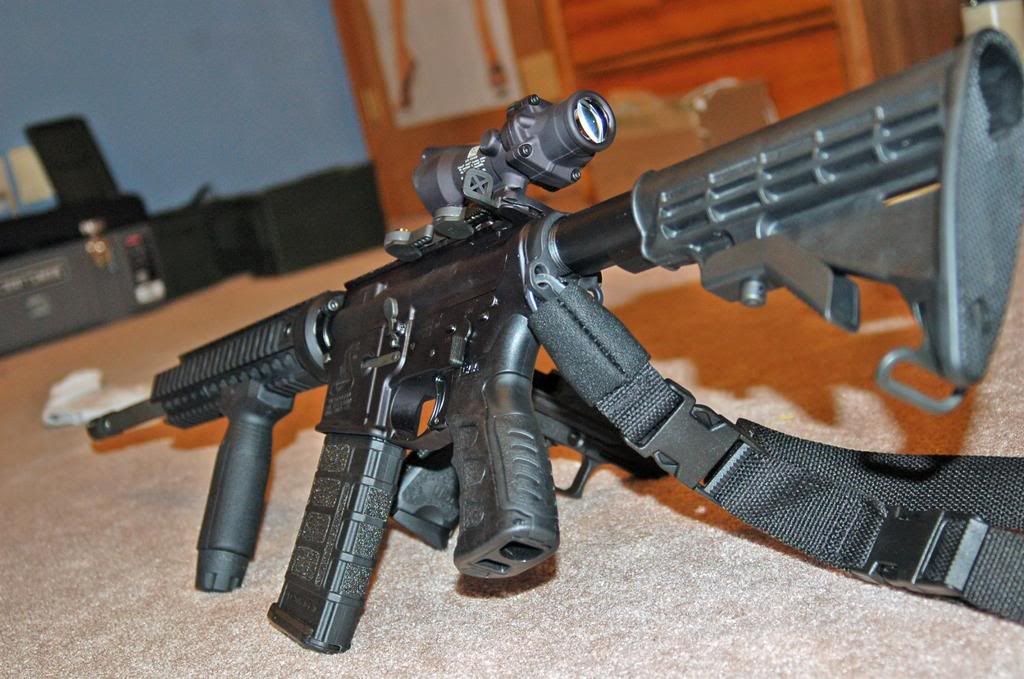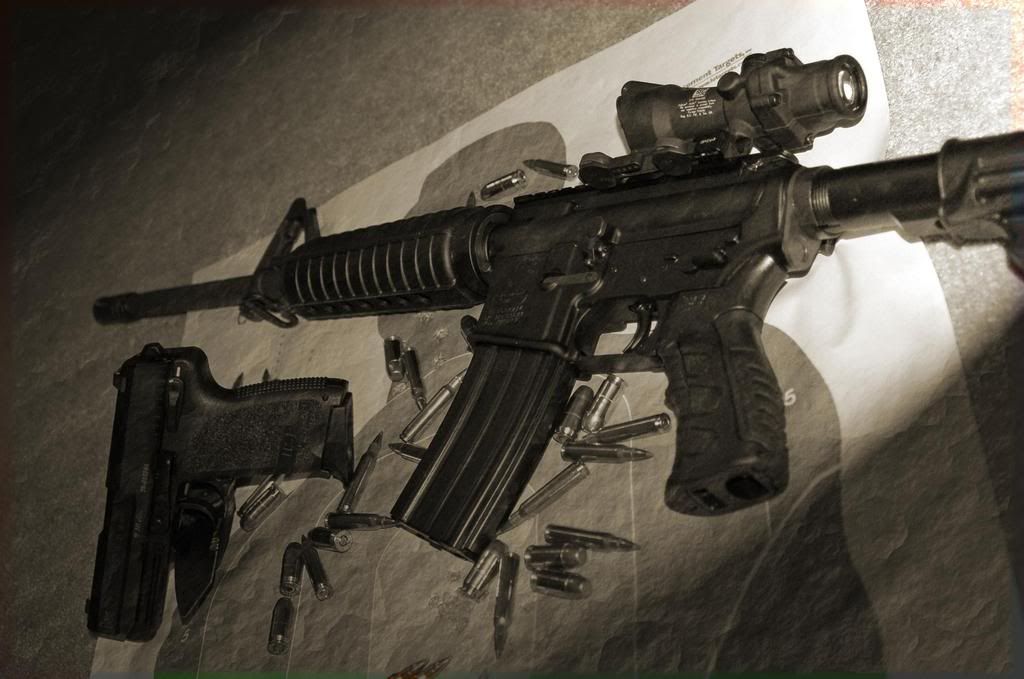 I dont have any pictures of JUST the ACOG. But i can surely get them.
This Picture i took looking through the scope turned out shitty, my camera was not on the correct setting. The optics of this scope are flawless.
Price is $950 shipped + Paypal fees.
Anyone on the AR-15 Thread, or Gun Chat Thread could vouch for me.
WILL TRADE for 05-06 KPRO ECU, WITH DISC 02 Sensor, and USB CABLE!!