Discussion Starter
•
#1
•
The day I have been waiting for for far too long has finally arrived… We picked up the U-Haul auto transport today. I will be towing her from Fresno Cali to Wilmington Cali for the install and tune. Epic Motorsports will do the install while Church Automotive will tune her for me…
My modifications:
AEM V2 Intake
Megan Racing 4-1 Shorty Stainless Header
3" Exhaust, Magnaflow Resonator, Stock Axle Back
RBC Intake Manifold (65mm bore)
Karcepts Manifold Adapter (65mm bore)
Stock Throttle Body (65mm bore) (coolant bypass mod)
Hondata K-Po Ecu
Hondata Intake Manifold Gasket
04-05 OEM Revised Exhaust Rockers
Skunk2 Stage 2 Camshafts
Skunk2 Pro Series Cam Gear
Skunk2 Pro Series Valvesprings
Skunk2 Titanium Retainers
RC 440cc Fuel Injectors with Clips
Denso IK22 1 Step Colder Spark Plugs
Toda Timing Chain Tensioner (hopefully in stock at epic)
Royal Purple 5w30 Oil
K&N High Flow Filter
There are two major bottlenecks in the above mod list that will severely hinder power levels. 1. being the shorty-style header that I still have instead of a race header and 2. being the stock axle back muffler that resides on my car because of my location. Here is the new 3 inch exhaust. I just got the exhaust done today at Cal State Muffler in Clovis. It was very pricey ($220) but he did a great job and I also had them make me a turndown tip for my cat...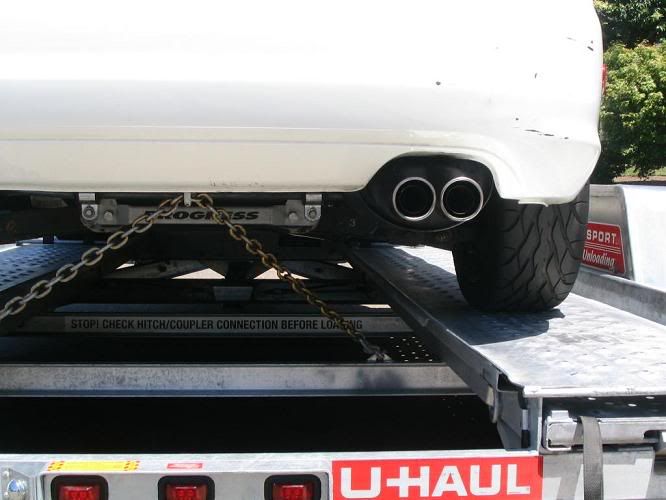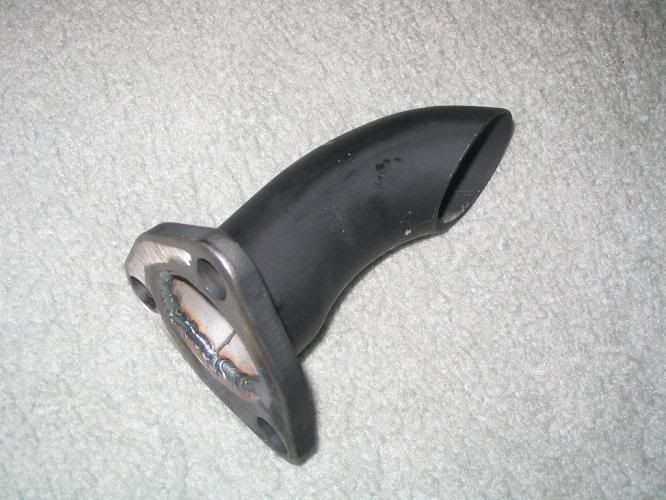 The car will be tuned on a Dynapack dynometer which out rules many common variables such as tire pressure and traction on a conventional dyno so im expecting these numbers to be higher than they actually are at the wheels… Tech for a dynapack type dynometer can be found here:
http://home.earthlink.net/~spchurch/churchautomotivetesting/id12.html
Here are some pictures of the new 06 Si/Euro Accord R RBC manifold:
Last but not least if we have time and I have enough money left over im going to bolt on that downpipe str8 onto the cat and dump a little of this in the tank...
So thats it... Thank you for all the help guys on clubrsx.com and especially
www.ephatch.com
I'd also like to thank my friends and more importantly my parents for helping me financially and also putting up with this car and letting me drive theirs when mine was done for months because of illegal parts tickets and camshaft damage.
Once I get back ill be sure to post up results, dyno sheets, and the callibration for my tune... Wish me luck.