Discussion Starter
·
#1
·
Hi everybody,
Todays write up is on a Slk 55. I did a full interior on this one minus a carpet shampoo and a 2 stage polish on the exterior. The owner had just bought the car and wanted to get it looking as close to new as possible plus treat a scratch on the trunk.
I must say the styling on the new Slk is gorgeous and I really like the Slr style hood and nose plus a V8 in this smallish car is insane. I was definitely admiring the car while working on it.
Anyways on to the surgery.
Here she is on arrival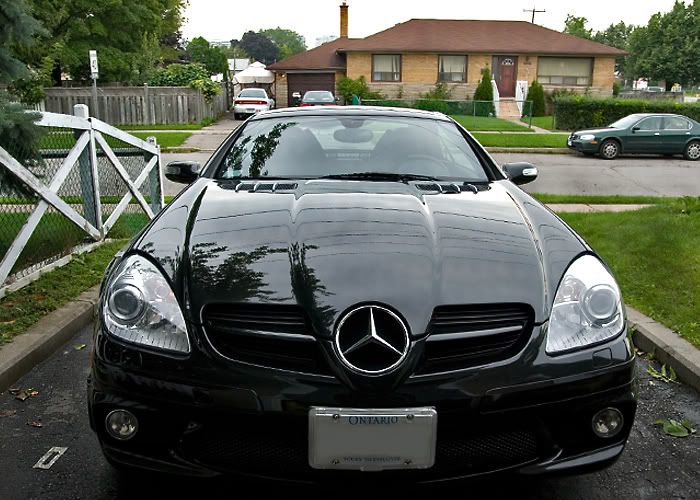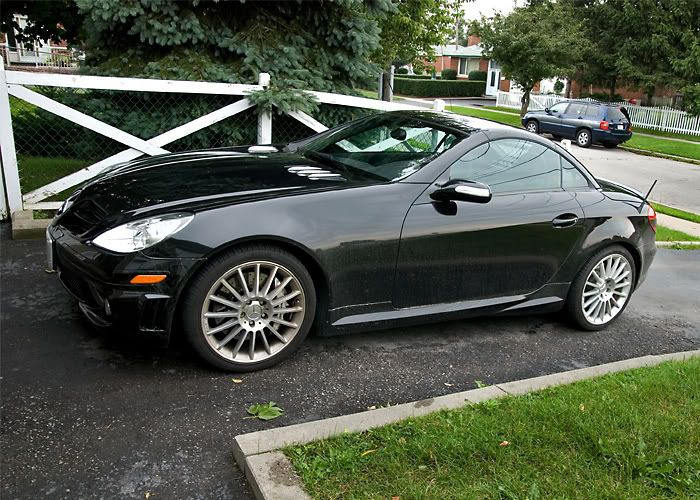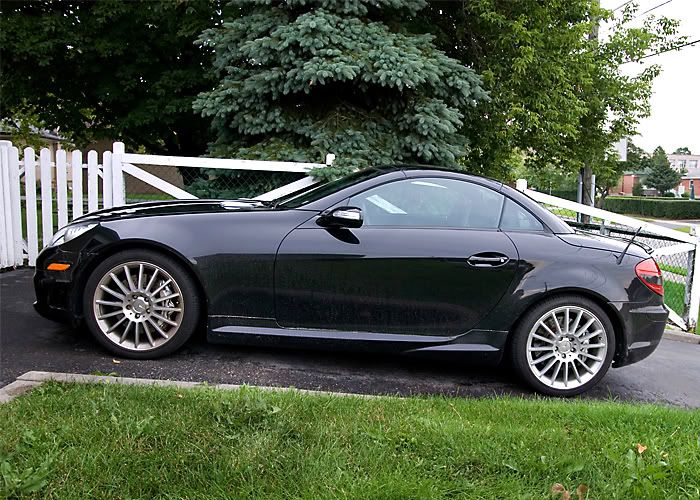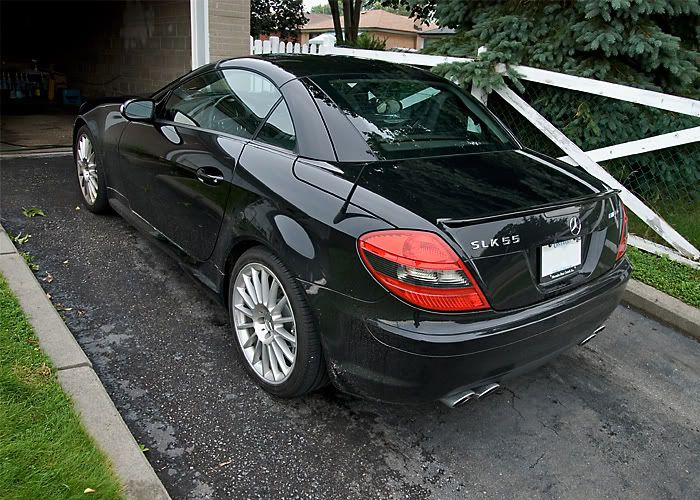 Some dirty before shots
Typical caked up Mercedes rims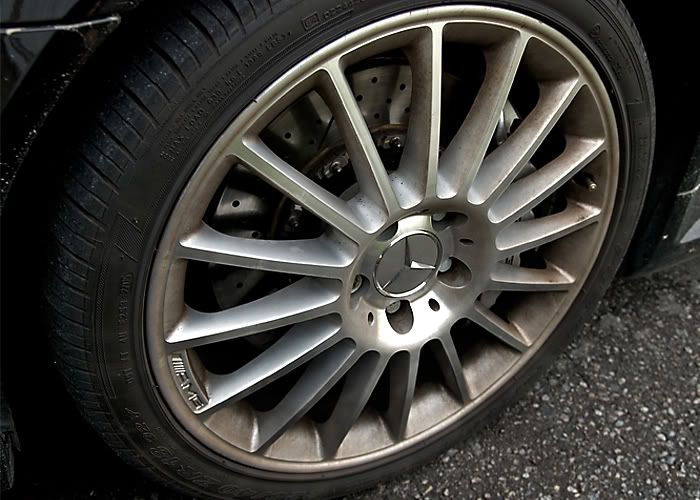 Dirty exhaust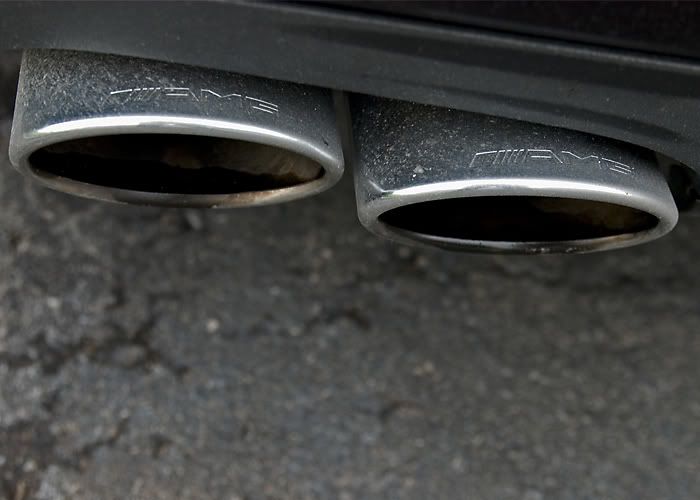 Interior was really not that bad just dusty etc and just needed a thorough cleaning in all the tight spaces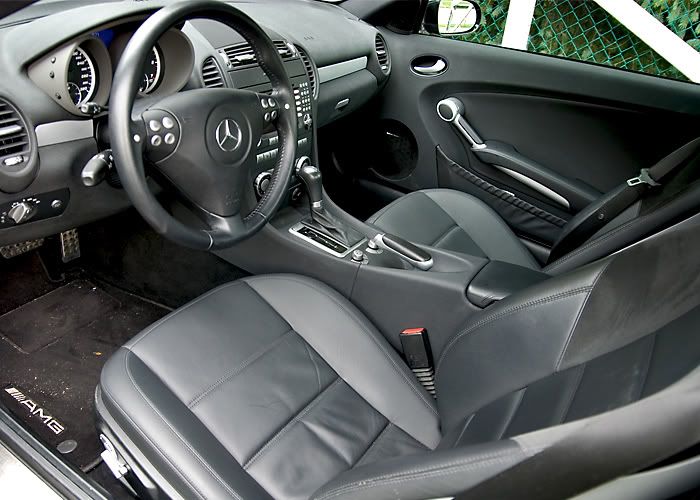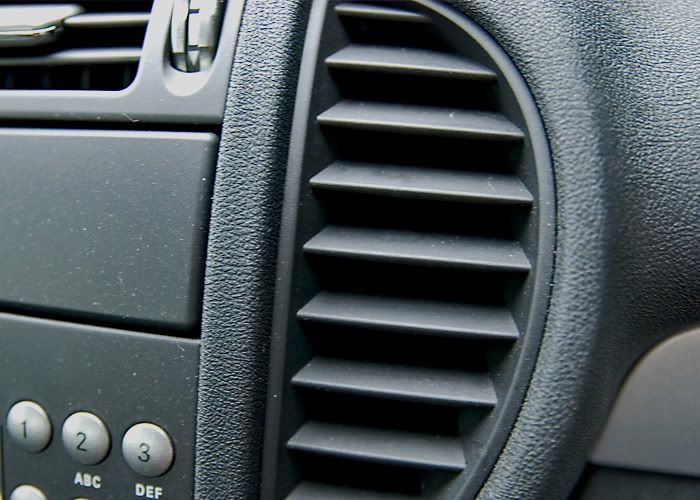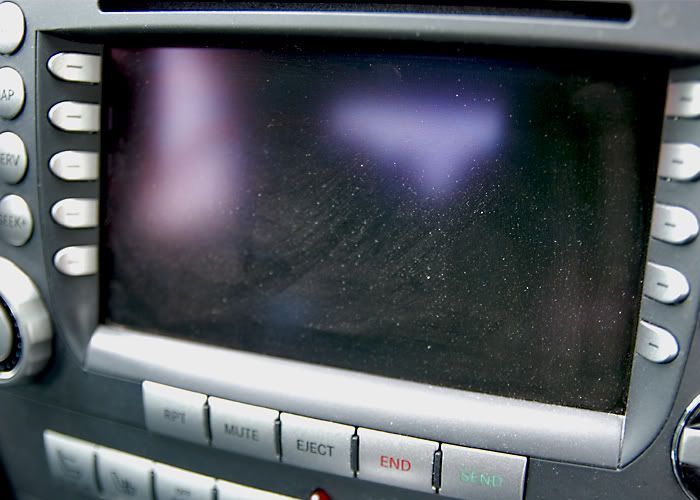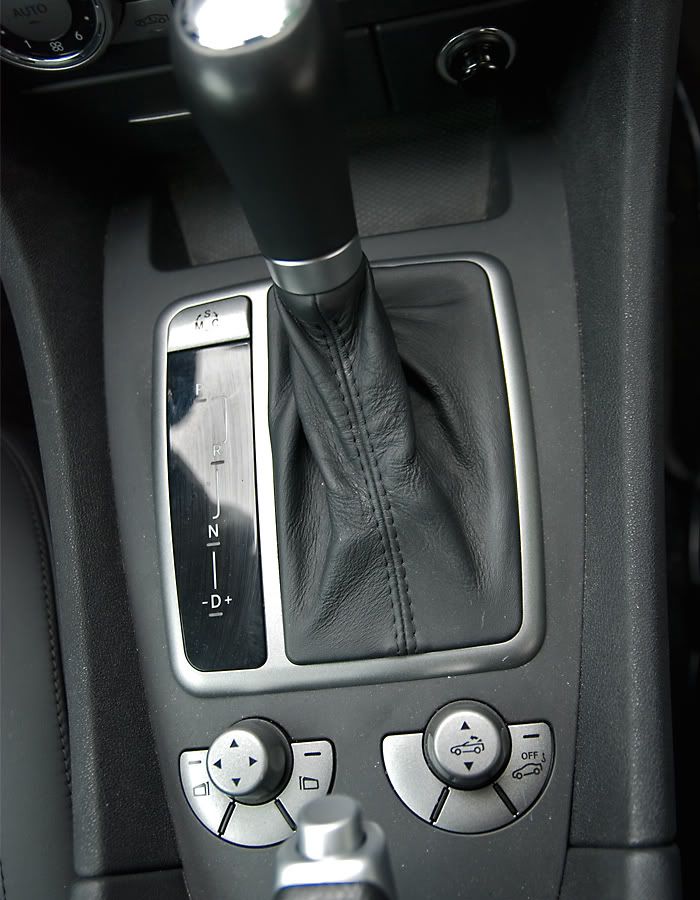 I soaked the rims in P21s Wheel Cleaner to break things down while I cleaned the inside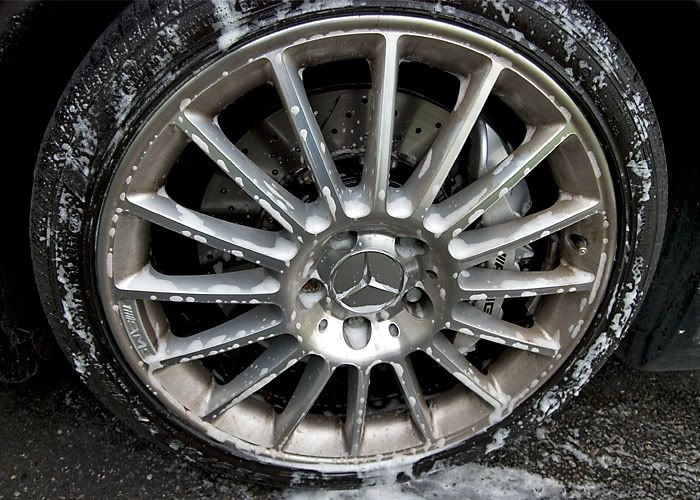 I also soaked the wheel well with Megs All Purpose Cleaner to loosen up the dirt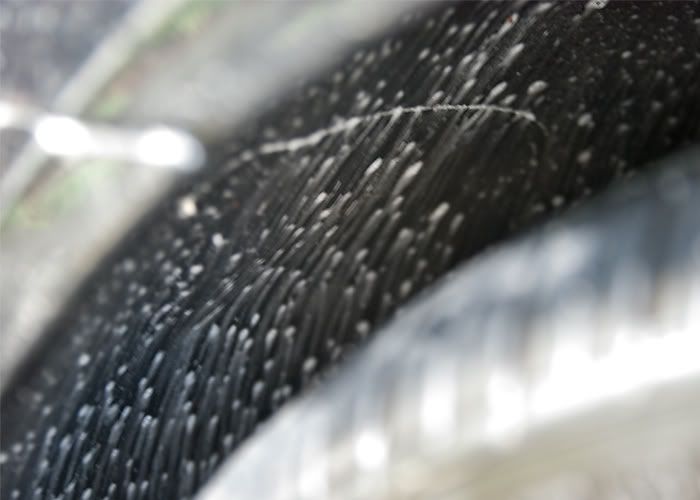 Moving onto the interior I started first by dusting out all the tight crevices and spaces
Please forgive my bootleg brush, my Megs Slide Lock Brush gave out on me so I had to take the left over bristles and wrap them up in a rubber band. Thankfully they still did the job.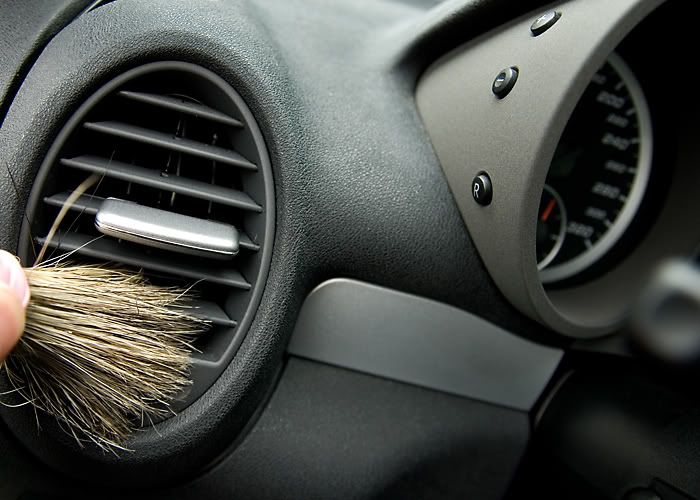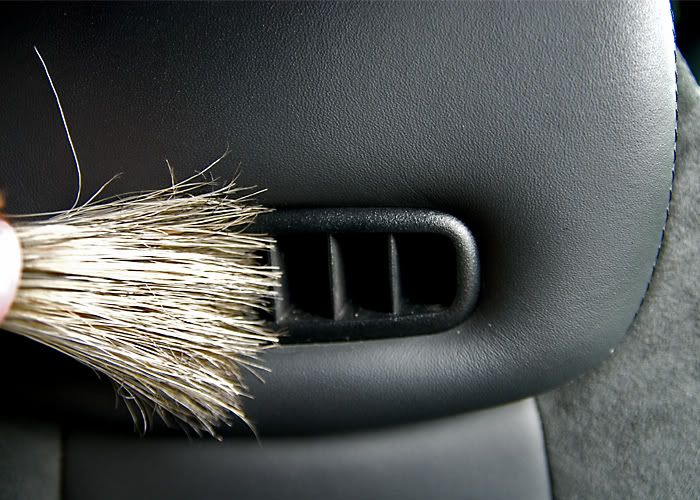 I used my Megs Triple Duty Brush to get in between the cracks of the seat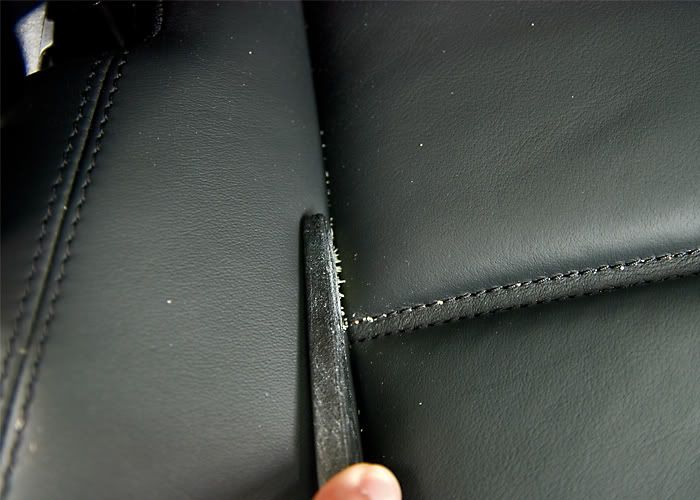 After the dusting I cleaned up the pedals with Megs All Purpose Cleaner. No dressing though as I don't want them to be slippery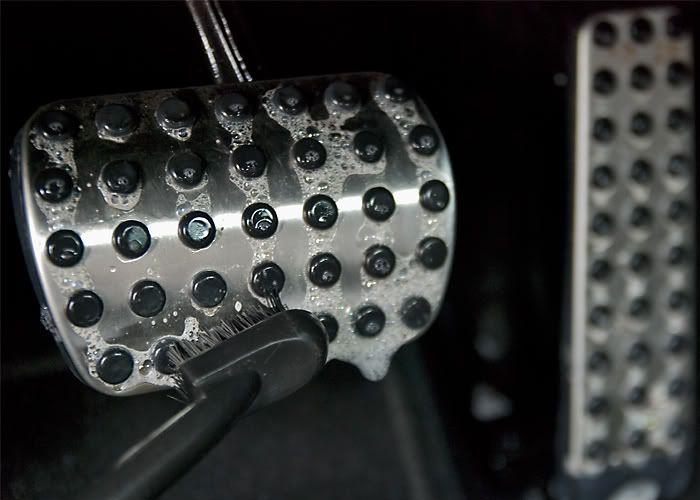 Here is a before and after of them
Before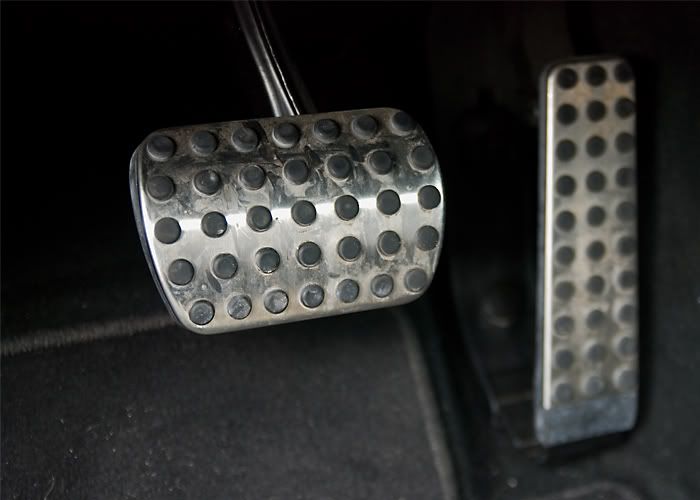 After
Started vacuuming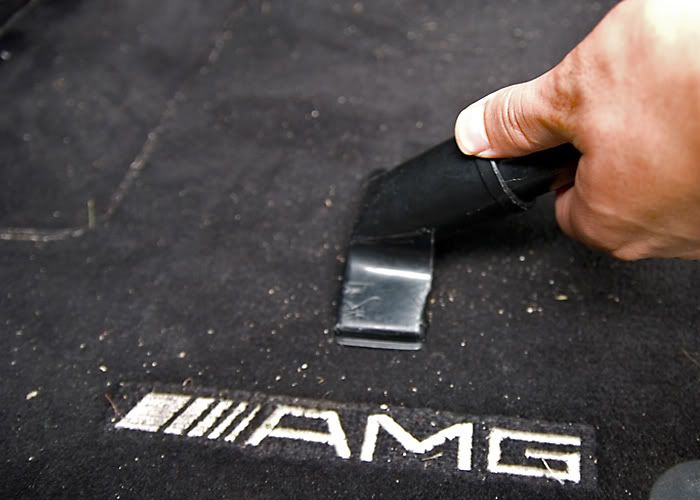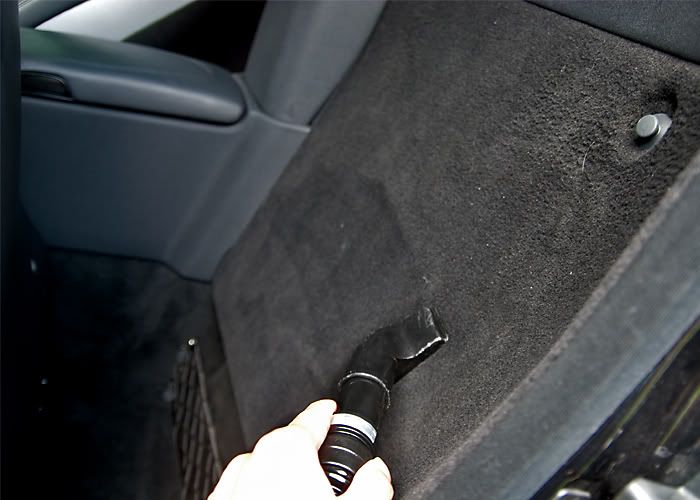 I hate seeing dirty in between the seats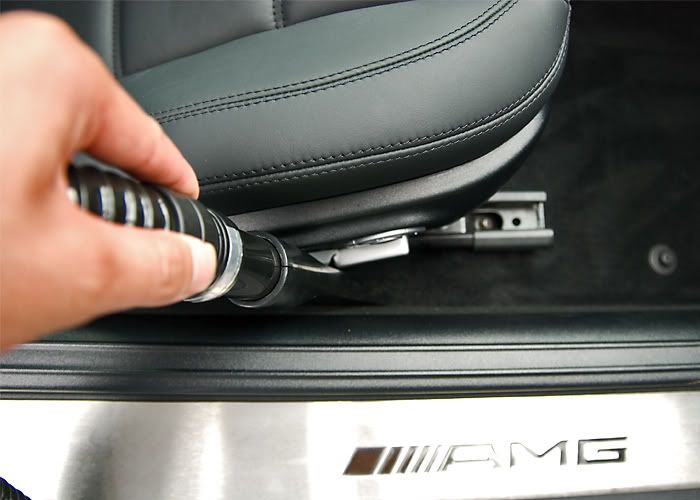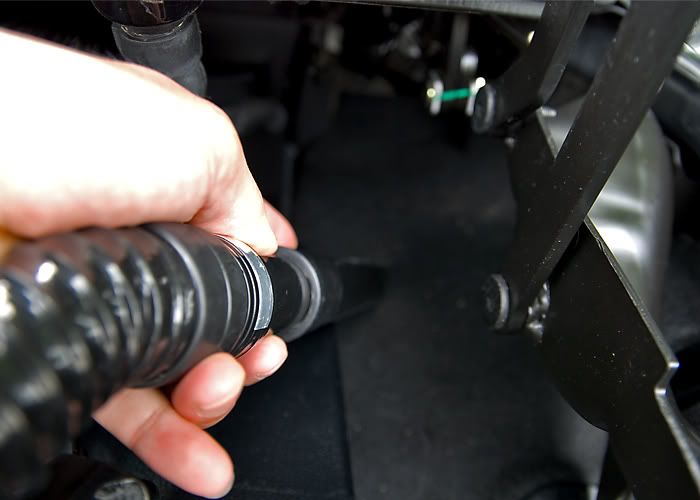 I wiped down the interior with Megs All Purpose Cleaner. Generally the reason I do this rather then going straight into dressing the interior is 1) I would like to have a clean surface to dress and 2) I look at it as sort of an anti bacterial cleaning of the surface(think about it how many times has some one coughed or sneezed in your car and no wipe down)