Parts list attached at bottom of this post. It includes most of the major parts I purchased, with the exception of little things that I bought after the build started.
Updates on PG. 6 (4-12-08)
Few more pics I found on PG. 7
Updates on PG. 9 (4-19-08)
Updates on PG. 11 (4-27-08)
Updates on PG. 12 (5-10-08)
Updates and Vids on PG. 14 (5-18-08)
Few More Pics and Vids on PG. 17 (5-20-08)
Small Update PG. 18 (06-03-08)
Dyno Charts and Vids PG. 20 (06-05-08)
New Wheels Arrived PG. 25 (06-23-08)
New Wheel/Tire Setup Mounted PG. 27 (07-12-08)
Added Vids From June Meet PG. 29 (07-23-08)
Added My Turbo RSX Movie (There will be more movies added to my Streetfire profile monthly) PG. 33 (08-07-08)
Added a Few Pics From A Cruise w/ a Friend PG. 34 (08-18-08)
Made Another Vid Today PG. 36 (09-02-08)
Added Vid From CO Meet and A Few Pics PG. 37 & 38 (09-08-08)
New Goodies! PG. 39 (09-14-08)
Pics at Bandimere PG. 40 (09-19-08)
Fuel System Diagram PG. 47 (10-28-08)
COTM Page PG. 51 (10-28-08)
New Photoshoot Pics PG. 53 (01-12-09)
New Photoshoot Pics PG. 56 (01-29-09)
AEM Uego Preview Vid Due To Boredom PG. 57 (02-03-09)
AEM Uego Install Pics/Procedure PG. 57 (02-10-09)
Video Of 2nd Gear Blowing Up PG. 58 (03-04-09)
Video Of Launch Control PG. 59 (03-05-09)
Pics of 5 Speed Install PG. 60 (03-09-09)
Tied Up Loose Ends and Added A Couple Goodies PG. 61 (03-20-09)
Dyno and Wingless Pics PG. 63 (05-20-09)
Mugen Stuff PG. 66 (06-16-09)
Mugen Sides / Rear and '06 Decklid Spoiler Painted PG. 67 & PG. 68 & PG. 70 (07-17-09)
Video Of My New Muffler PG. 69 (07-29-09)
PPG Bullhead Straight Cut Gears PG. 72 (08-23-09)
Hey fellas,
Well most of you know I started working on my build a couple weekends ago on spring break. I'm running a PeakBoost GT3582R setup and I'm going to attach a list of everything purchased as far as parts for the build.
Now that I'm back in school, I only have time to work on the car on the weekends. So far, there are lots of things I have run into at this point in the build and honestly I still have probably three more weekends worth of work, so I figured I would share those things in this thread as well to make this install easier for those of you planning to go with PeakBoost.
My first tip being that this kind of job is extremely tedious and there are days where you will work all day and feel like you have nothing to show for it, and other days where you work for only a few hours and have tons to show for it. Most people do not realize, including me before this, that most of the work is not what you see in someone's bay or show-off thread, but it's behind the scenes. Anyways, onto some pics.
Some of my parts:
RC1000cc Injectors & Golden Eagle Fuel Rail: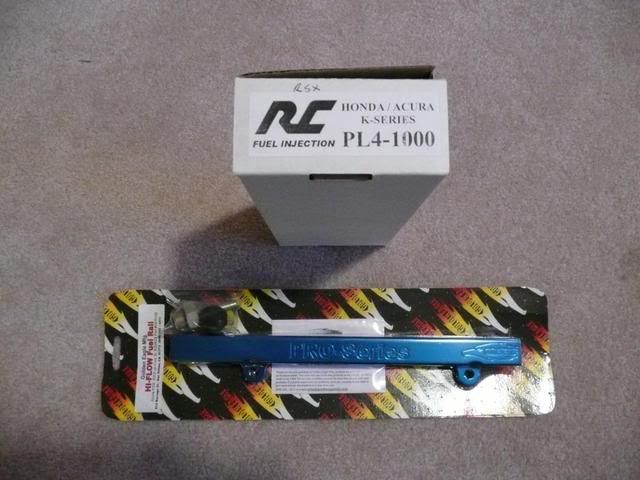 Resistor Box & MSD 3Bar Map Sensor w/ Weathertight Connector: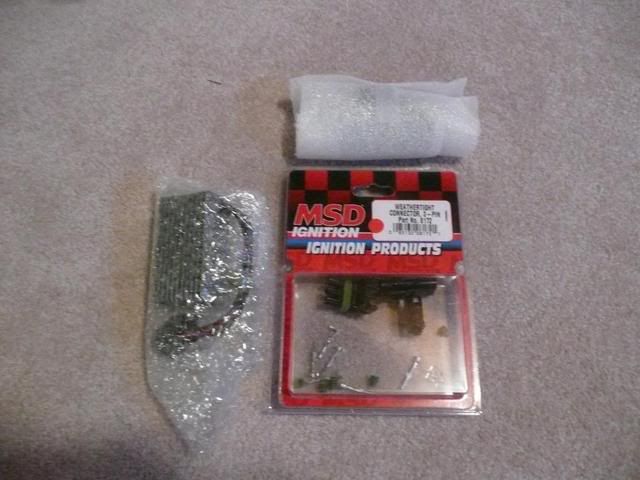 Gauge Pods: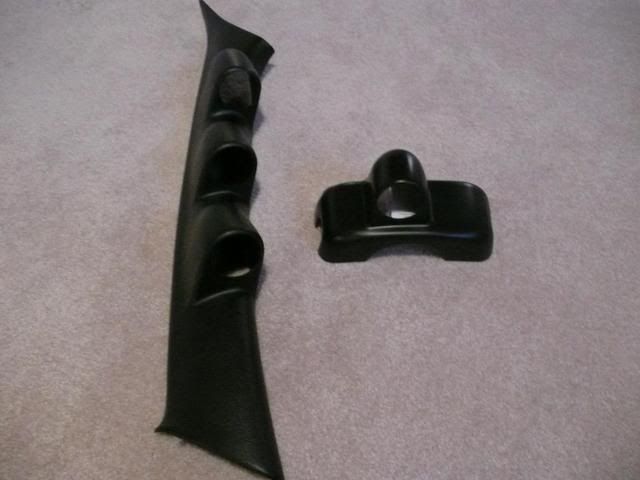 Buddy Club Turbo Timer w/ Security Feature: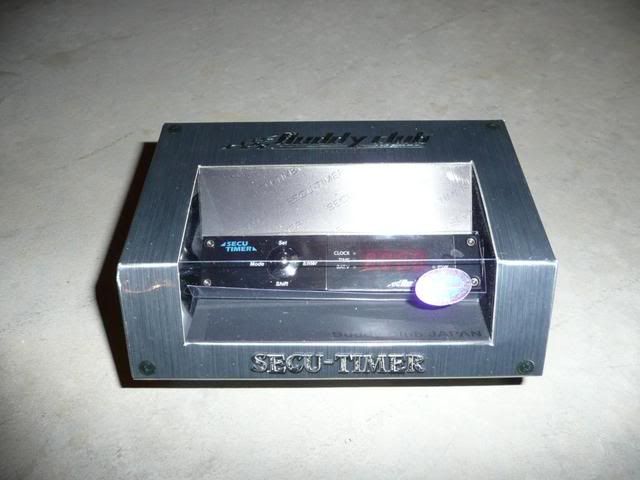 Gauges & Oil Sandwich: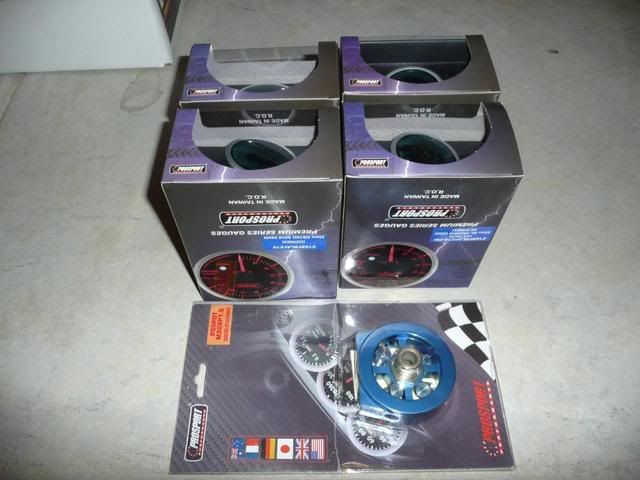 CC Stg4 Clutch & Innovative 85A Motor Mounts:
Fuel System Stuff (Hoses, Fittings, Pump, Fpr etc etc.):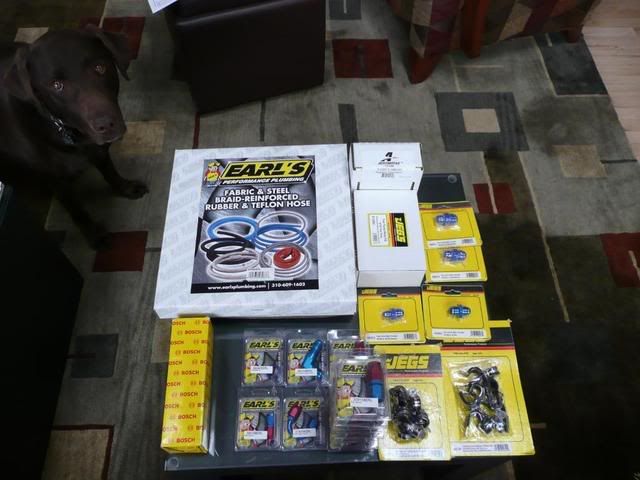 Intercooler (PWR Core):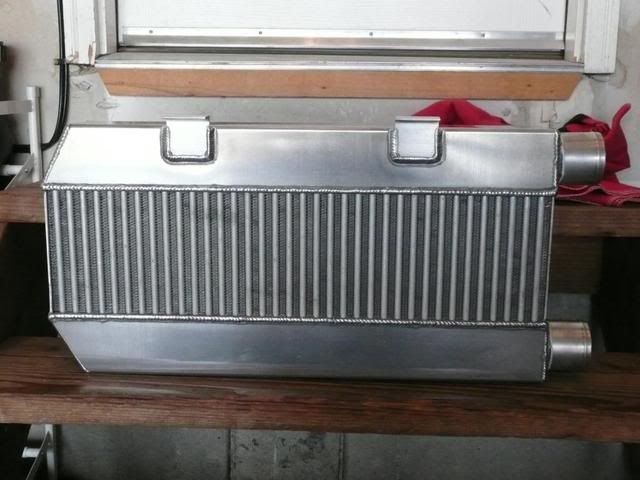 Parts List Attached at Bottom...